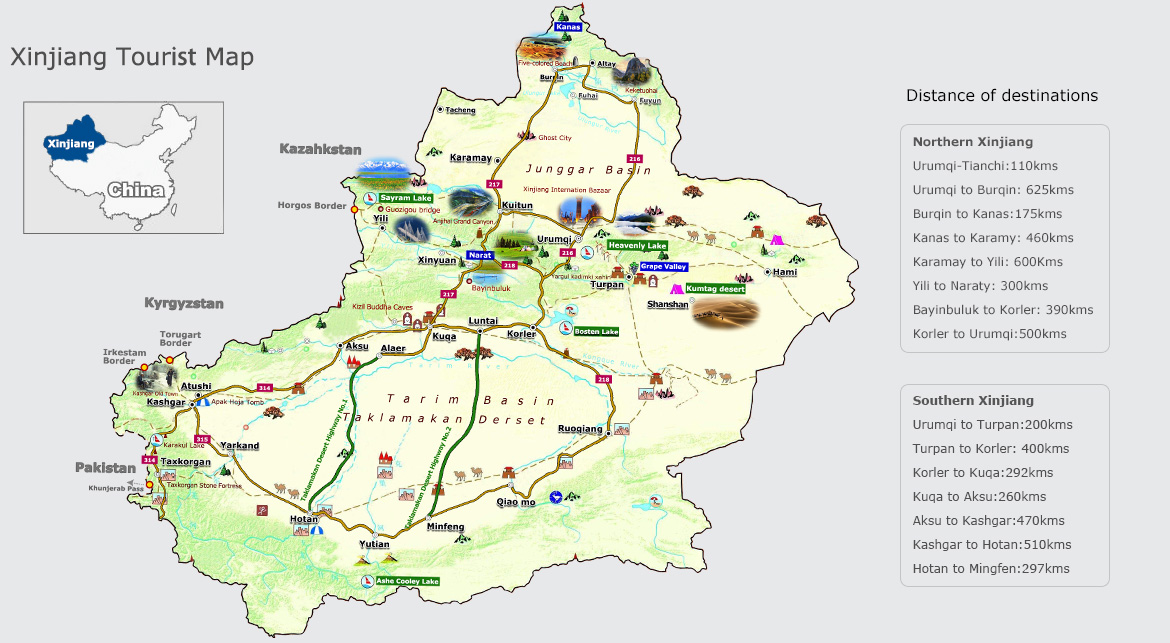 Xinjiang is a paradise for photography lovers; I would like to use "Mysterious and Attractive" to describe Xinjiang. The endless desert, the beautiful mountain, the boundless grassland, the sapphire blue lake, and the Silk Road's splendid history coexists with ethnic and humanities. I believe that every photographer who has been to Xinjiang will be attracted by its natural landscape and local customs. Here, we would love to share you the popular attractions where you can enjoy marvelous photography Tours. 
Magnificent Natural Views in Northern Xinjiang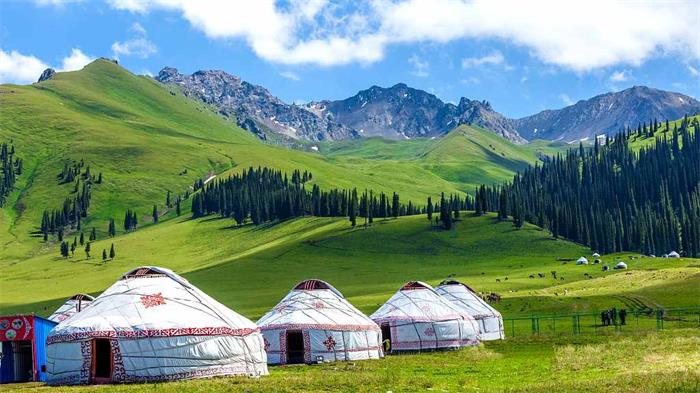 Nalati Grasslan
It is great to shoot Nalati Grassland from mid-April to Sept. It has been an excellent pasture since ancient times, with interlaced river channels, flat river valleys, high peaks, and lush forests. Meanwhile, the prairie is also a home to the Kazakh minority, who are known for their hospitality and folkloric singing and dancing.

Sayram Lake is perfect for photographers all the year-round. It is also the ideal place for young couples to spend their honeymoon; the lake is like a brilliant emerald inlaid in the basin surrounded by Tianshan Mountain. Flocks of ducks and swans coast on the lake surface, which formed a spectacular view.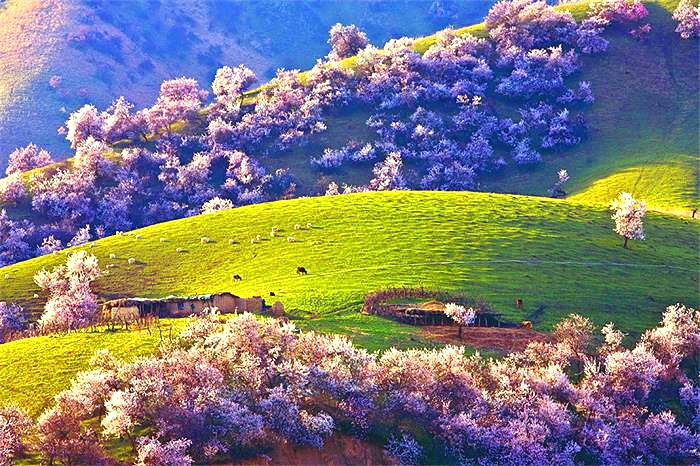 Tuergen Apricot Valley ( Xing Hua Gou ) 
Tuergen Apricot Valley ( Xing Hua Gou ) is the largest wild apricot forest left from the middle ages. Every spring around 20th April, the seas of apricot blossoms there attract lots of tourists. 

Tips: The apricot blossoms only take about seven days from bloom to fade, so do keep up with local travel news and try your luck. 
Bayanbulak Swan Lake and Grassland is a hidden paradise and is the second-largest grassland in China. Entering the scenic area, you will be attracted by the elegant and charming Swan Lake on the prairie, and the magnificent Kaidu River "Nine Turns and Eighteen Bends." Foreigners need a travel permit.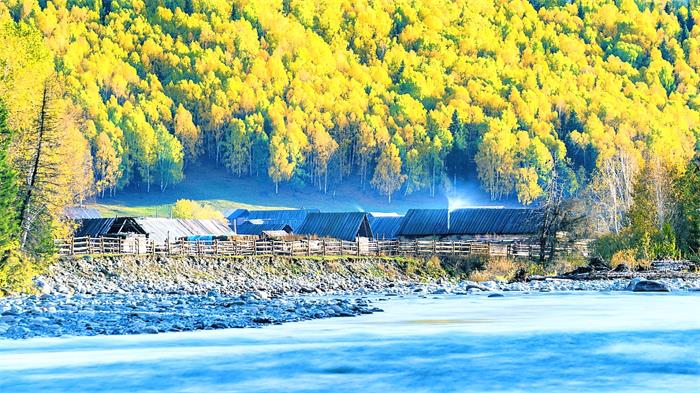 Hemu Village
Kanas Lake nature park with Hemu village listed as the Top 10 tourist attractions in China. You will know how amazing it is. The golden autumn landscape in September attracts thousands of photographers from all of the world.

Anjihai Grand Canyon is so gorgeous. also known as the Hongshan (Red Mountain) Grand Canyon, is an impressive natural wonder comprised of cliffs, jagged rocks, and vibrantly coloured stones. Because of the canyon's complex terrain, few geologists and photographers have ventured into this incredible landscape in Xinjiang.
Popular Northern Xinjiang Tour:
Northern Xinjiang Tour with Duku Highway to Kuqa            7 Days Northern Xinjiang Tour
Southern Xinjiang Photography Guide: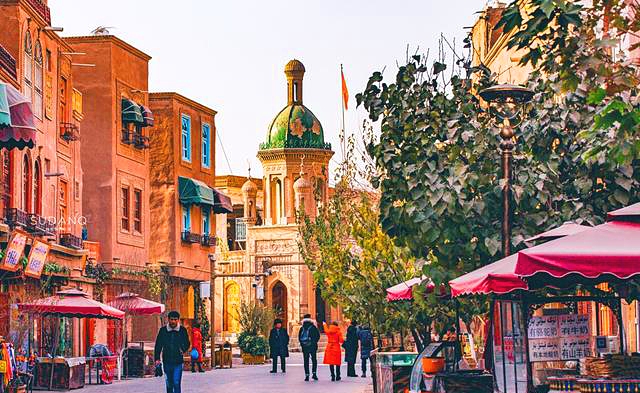 You will never know the real Xinjiang is if you've never been to Kashgar, and a journey to Kashgar is never complete without experiencing authentic local life. Walking in the intricate Islamic alleys of Kashgar Old Town and visit the craftsmen who only do one thing in their lifetime, or go to the Centennial Tea House to have a cup of fruit tea.
You can not miss Pamirs Plateau when you come to Kashgar. It is located at the westernmost point of China along the Karakorum Highway, you can visit Karakul Lake and Muztag Peak. The autumn scenery of the plateau will feast your eyes. Finally, arriving in Tashkurgan County, you can also continue the Journey to Khunjerab Pass to Pakistan. 
It is the best to enjoy the apricot flowers from end of March to the beginning of April every year in the Karakorum Mountains. These flowers are interdependent with the Tajik people and overcome the high altitude environment. 
As a photographer, how can you forget the golden autumn of Taxkorgan County. You will fall in love with is small town for the charming lifestyle of the Tajik people and the nice poplar tress spreading in the valley.
Kuqa Grand Canyon is undoubtedly showcases another masterpiece of earth movement; it exhibits the typical yardang landform's typical character with its rocks covered by many ridges and grooves in either bright red or golden yellow. 
Popular Southern Xinjiang Tour:
11 Days South Xinjiang Tour in Apricot Season                 13 Days South Xinjiang Adventure Tour