Dear Travelers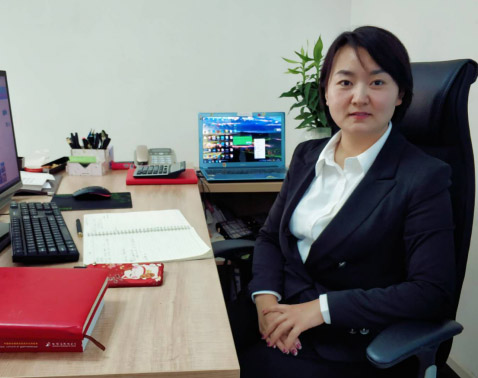 Thank you very much for visiting silkroadtravel.com. As the founder and Director Manager of Xinjiang China International Travel Co. Ltd based in Urumqi Xinjiang, Gansu May International Travel Based in Dunhuang Gansu, (it will be my greatest pleasure to arrange your Silk Road trips, through western China as well as the neighboring countries. Here I would like to share with you my personal information, particularly as it relates to the Silk Road tours.  
I am Ms. Lesley many clients thought I was a man. In 2003, I passed the English-Speaking Guide examination when I was a university second-year student. With that I started to guide tour groups during the summer vacation, giving me an opportunity to practice my spoken English and helping to pay for my college expenses. The most important thing, though, was that it made me realize that I loved my job, and tourism.
From 2003 to 2006, I guided many tour groups to Silk Road as well as other destinations within China. During the period, many of my clients encouraged me to establish my own tour operation in order to provide my good service to more travelers from abroad. I eventually answered what I thought was my calling and started operating tours in 2007. 
For more than 15 years since then, I have worked as travel consultant, Silk Road specialist, group operator, and coordinator. I am passionate about the Silk Road and in providing culture tours, study tours, family tours, independent tours and even self-driving adventures, etc. My team and I are dedicated to providing you with the superior service, to deliver the wonderful personalized programs and exceptional service. I am trying to meet our clients when they arrive in Urumqi and love to talk with them for sharing more information. Lesley again I am waiting for you in Urumqi.
Our CEO Meet Our Clients