I really can't move my eyes since I saw the beautiful photos of the Turgen Apricot Blossom on the Internet. I've been growing grass in this place at a glance. I plan to go to such a beautiful place during the opening period of the apricot blossom. But when is the flowering period of the Turgen apricot blossom? How to get to and what's the most suitable season for enjoying flowers?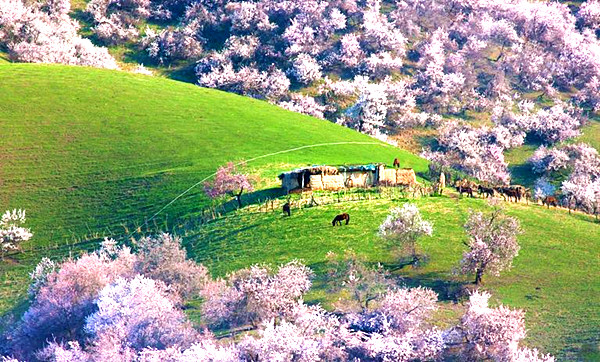 Apricot Valley
Turgen Apricot Valley, located in Turgen Township, Xinyuan County, Yili, Xinjiang, is 200 km from Yining City, 30 km from Xinyuan County, and 2 km from Turgen Township. It is the largest wild apricot blossom forest left in the Middle Ages, covering an area of more than 30,000 acres, concentrated on the north bank of the Kunes river.
Xinjiang Apricot Valley is one of the areas where wild apricot blossom forests Xinjiang are concentrated. Every April, the Turgen apricot flowers have been a major attraction for tourists in Xinjiang.
What To Do in Turgen
Hiking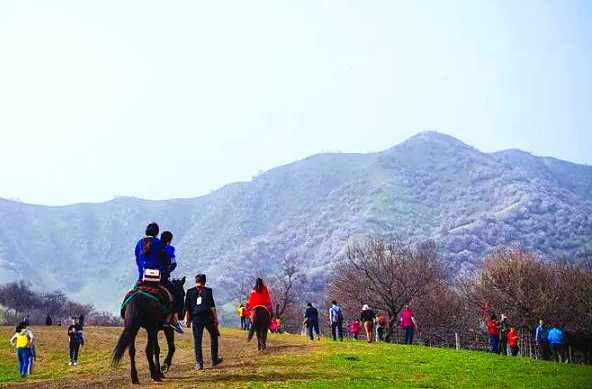 Hiking & Horse Riding
There is a lot of opportunity for hiking in Turgen. A pleasant 4-hour hike goes from Batan to Kairak waterfall and back. In 2 days or one very long day, you can make a circle connecting Kairak to the road to Assy Plateau via the beautiful Don Zhailau.
Bigger loops of 3, 4, 5, and 6 days that explore the highest reaches of the Trans-Ili Alatau are possible too.
Mountain biking & horse riding
Cycling can be severe here, and we don't think all trails are doable by bike, but a lot of hiking trails and the jeep trails offer a good challenge for fit cyclists. See Cycling in Kazakhstan and our article on Assy Plateau for route ideas. Any accommodation provider can arrange horses for horse riding.
Best Time to Visit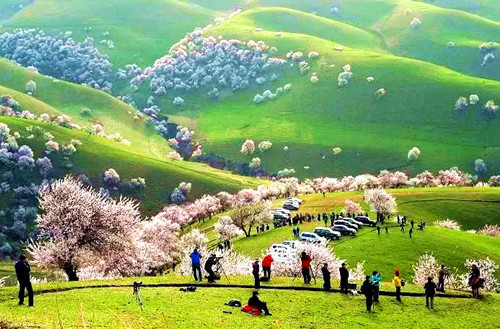 Turgen Apricot
The best time to Turgen Apricot Blossom is Mid to late April; providing a flowering period in time to go to Turgen in time is the best way to grasp the best viewing time. If not, it is best to consult the local tourism department. You can call Xinjiang Xinyuan County Tourism Bureau, where Xinghuagou is located for consultation (Tel: 0999-5024668); otherwise, travel with us, and we will provide you an unforgettable apricot tour.

What's more, it is the best time for photography after sunrise and 1 hour before sunset since Apricot blossom in Xinjiang sits in the overall direction from north to south, which can form a better gradation effect 1 to 2 hours.
Flowering Period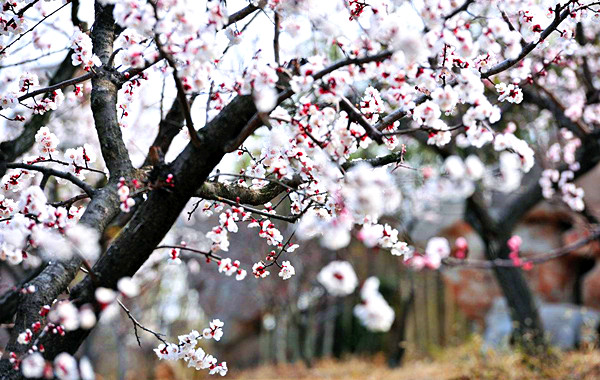 Apricot
Generally, the regular Turgen apricot blossoms open in mid-April, and the flowering period is about one week, varies from year to year according to solar terms. However, the abnormal temperature changes in recent years have caused the variability of the flowering period, and many tourists from afar have missed the flowering period.

No one can predict the flowering period accurately. You should always pay attention to the weather and flowering period if you don't want to miss the beauty of the apricot blossom.
Accommodation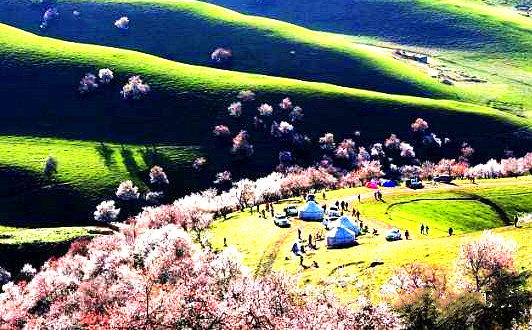 Apricot Valley
There is no hotel to provide accommodation apart from the yurt near Apricot Scenic Area. You can choose to stay in a hotel in Xinyuan County, which is 30 kilometers away if you don't want to live in a yurt. There are more accommodation options in the county. Hotels with the right conditions during the flowering period are still tight, so you need to book in advance.

If you can overcome the accommodation, it is better to stay in the yurt of the scenic area
Transportation
If you go to Turgen Apricot valley after you can go to Urumqi, take a plane directly to Yining or a train to Yining, and then from Yining to Xinyuan County. After arriving in Xinyuan County, there is no direct bus to Apricot Valley.
If you are not just looking at Apricot blossom and visiting the scenic spots along the way, then it is recommended to go to Urumqi by chartered car or by car.
Tips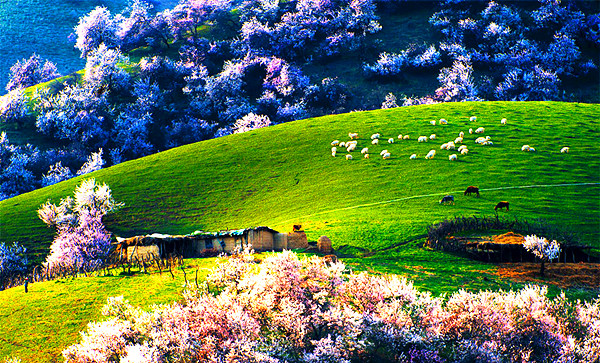 Turgen Apricot
The current ticket is valid on the same day. You need to buy a ticket to enter the next day. It takes a lot of mountain roads to climb the mountain to admire flowers, which is both tiring and inconvenient.


The climate of Apricot Valley is about 20 degrees during the day, but it is more relaxed in the morning and evening, the wind is higher on the mountain, and there is spring rain. It is recommended to bring appropriate outerwear and umbrella poncho.
If you want to stay in the mountains for a long time, you should prepare sufficient food and drinking water in advance. It is not recommended to bring too many other items.
Recommended Tour to Yining Apricot Valley
                      11 Days Xinjiang Apricot Blossom Tour             7 Days North Xinjiang Tour