The Ghost Town is located in the Wuerhe mining area in the lower reaches of the Jiamu River on the northwestern edge of the Junggar Basin in Xinjiang, which is also known as the Wind City of Wuerhe and it is a unique wind-eroded landform with a strange shape.
The Ghost Town is popular with its mysterious legend and spectacular Yadan landform. If you like historical legends and nature, it is an amazing place to explore and visit.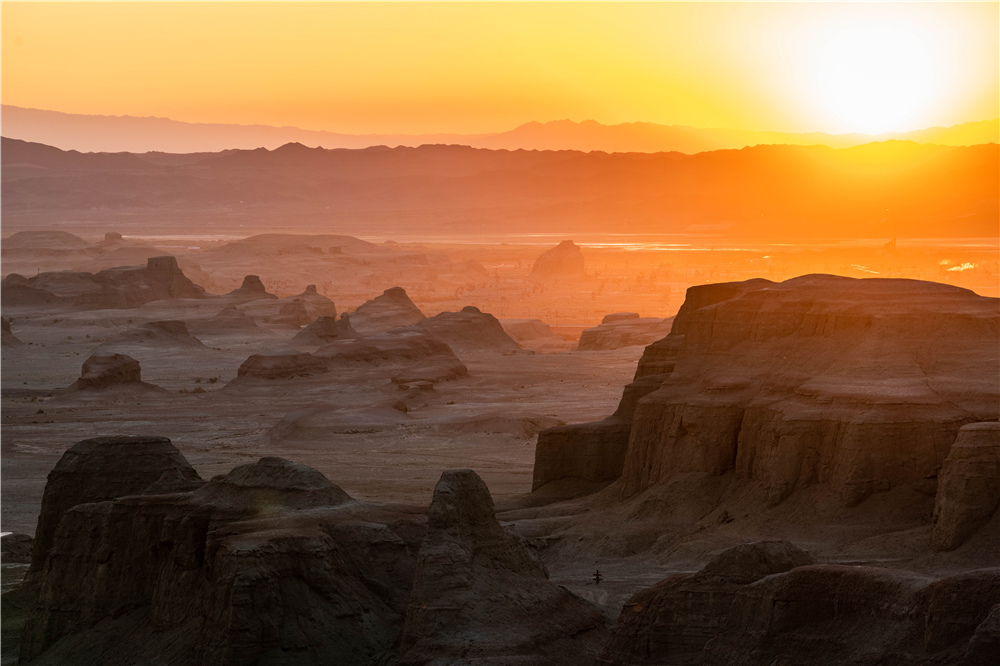 Urho Ghost Town
Features
Chinese Name: 魔鬼城 [mó guǐ chéng]
Location: 100 kilometers away from Karamay City in the southwest
Popular activities: sightseeing, photography, exploring historical legends
Suited to: everyone
Time needed: 3-4 hours
See recommended Xinjiang tours including Ghost Town
Ghost Town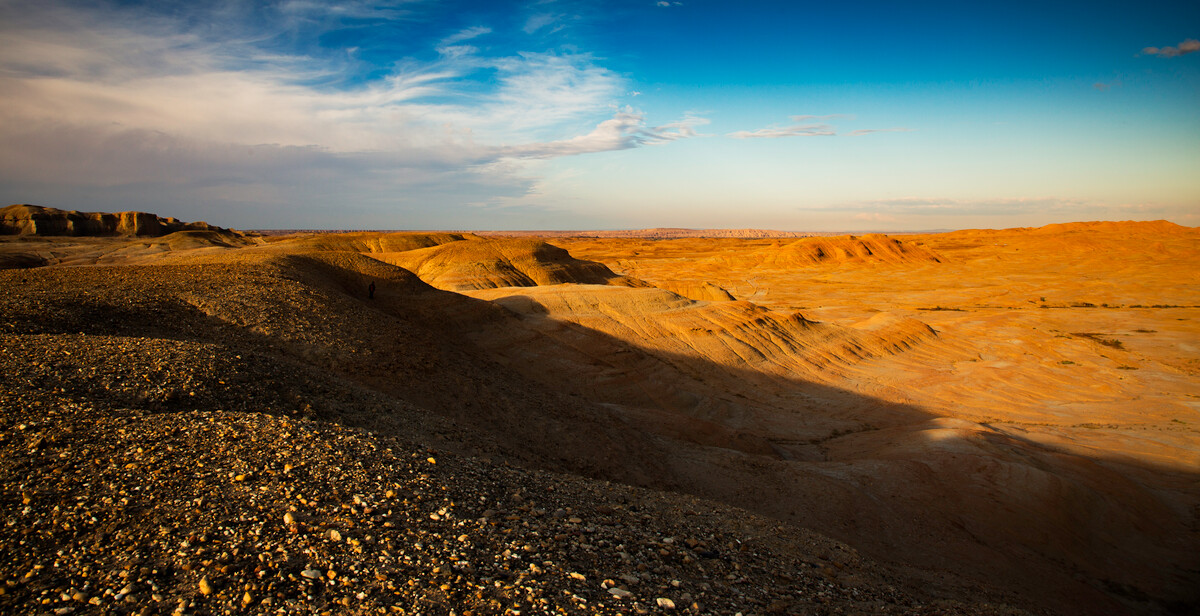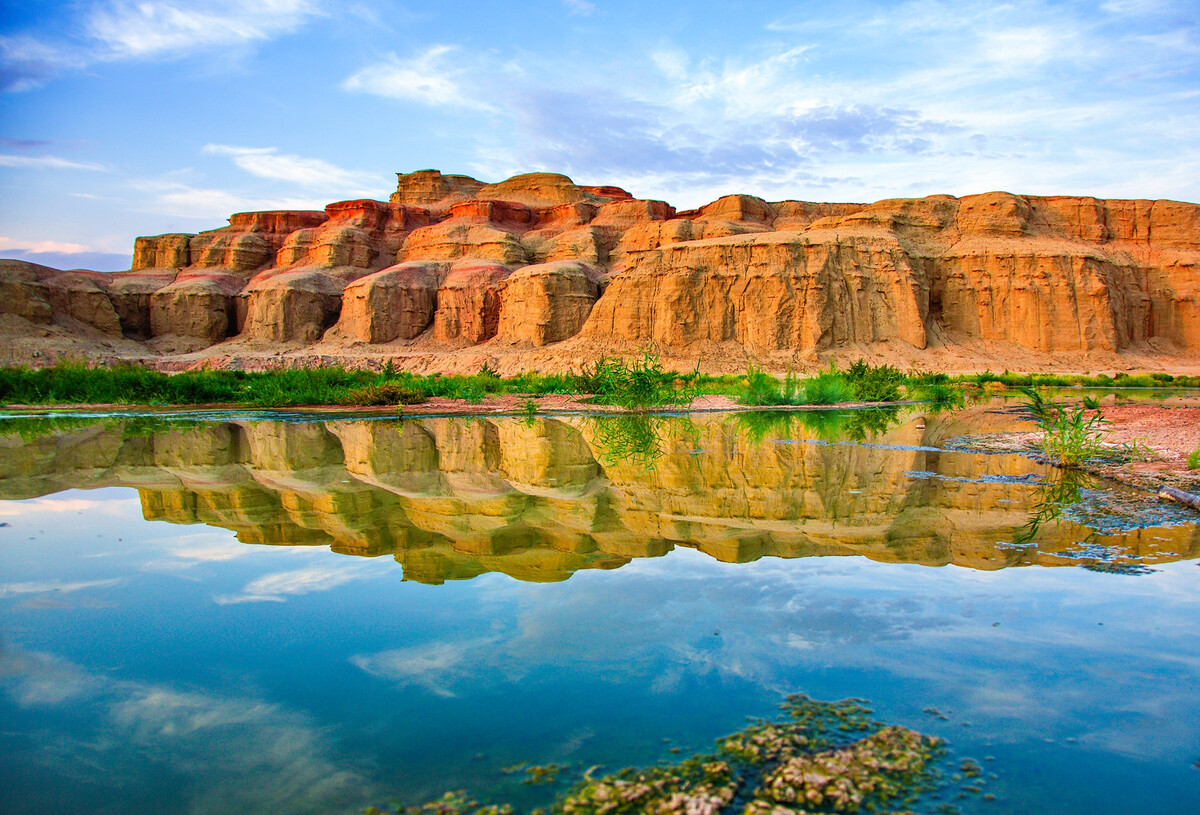 Urho Ghost Town
Mysterious and Charming Scenery
In fact, Ghost Town is a typical Yadan landform area. "Yadan" means "steep hill" in Uighur language. The Yadan landform is named after the most typical Yadan area near Lop Nur in the Tarim Basin of Xinjiang. It is a type of wind erosion landform formed in arid and windy environments. The Ghost Town takes the course of northwest and east-west; it is about 5 kilometers long and wide, about 10 square kilometers in radius, and about 350 meters above sea level.
Shooting Location for the Oscar-winning Film "Crouching Tiger, Hidden Dragon"
The hills were blown into various "buildings" by the wind, some like the Liuhe Pagoda by the Qiantang River in Hangzhou, some like the Temple of Heaven in Beijing, some like the pyramids in Egypt, and some like the Angkor Wat in Cambodia, some like eagles spread their wings.
Due to the unique scenery here, many movies have used Ghost Town as a location, such as the Oscar-winning film "Crouching Tiger, Hidden Dragon". Therefore, more and more tourists come to Ghost Town to travel and explore. The landform was selected as the first place in the "Three Most Beautiful Yadans in China" in the "Beauty China" event of China National Geographic.
Magical Legend about the Ghost Town
Legend has it that this place was originally a majestic castle. The men in the castle are handsome and strong, the women in the castle are beautiful and kind, and the people in the castle work hard and live a carefree life with plenty of food and clothing. However, along with the accumulation of wealth, evil gradually took over people's hearts. They began to indulge in fun and alcoholism. In order to compete for wealth, the city was full of intrigue and bloody fights, and everyone's faces became hideous and terrifying. In order to arouse people's conscience, god turned into a ragged beggar and came to the castle. God told the people that it was evil that turned him from a rich man into a beggar, but the "beggar's" words did not work, and instead were insulted and ridiculed by the people in the castle. In a rage, god turned this place into ruins, and all the people in the castle were crushed under the ruins. At night, the souls of the dead wailed in the castle, hoping that god would hear their voices of repentance.
Things to Do
Take scenic trains to enjoy the views
From a distance, you will admire Ghost Town's splendor, majesty, and marvel at the ingenious workmanship of nature. Alternatively, you can take a scenic train and then take your time to explore the Ghost Town.  When go deep into the Wind City you will feel its extraordinary horror. Surrounded by many strange-shaped mounds, the height of the mound is as high as four stories, and the side walls of the mound stand steeply. If you come here alone, you need to pinch your face with your hands, otherwise you will not believe that everything you see is true. Even on a night when there is no strong wind, it will make people tremble with fear.
Whenever the wind blows, sand and rocks are thrown away, the sky is dark, and strange shadows are blurred. The airflow like arrows swirls around among the strange rocks and mountain craftsmen, making sharp sounds, such as howls of wolves, howling tigers, and screams of ghosts. If the moonlight is bleak at night, the situation is even more terrifying.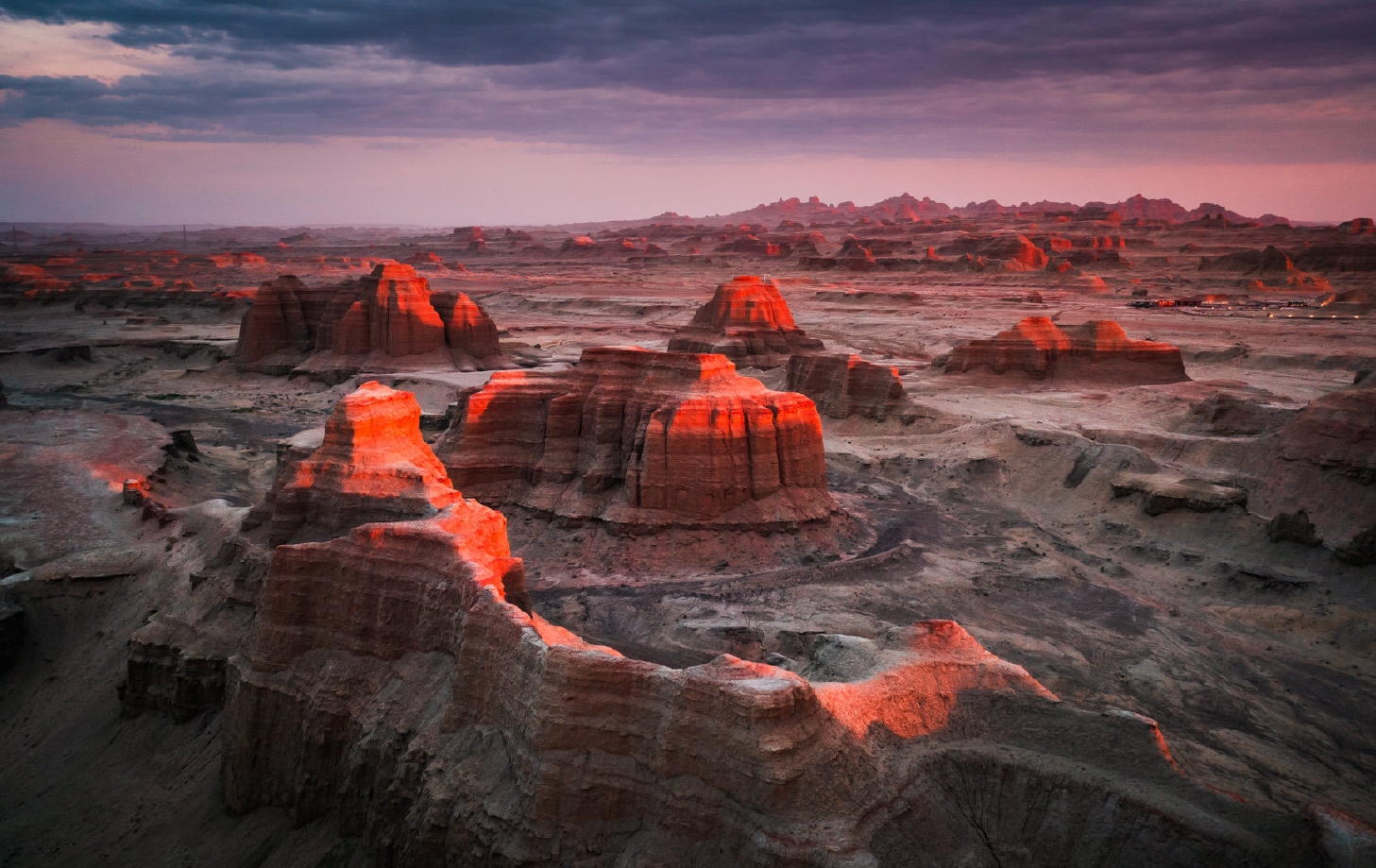 Scenic Trains                                                          Scenery of Urho Ghost Town

Photography

Overlooking the Wind City, it looks like a large castle in medieval Europe. There are many large and small castles, high and low. For millions of years, due to wind and rain erosion, the ground has formed ravines of different depths, and the exposed stone layers have been carved into strange shapes by the wind: Some bared their teeth and grinned like monsters; some towered high towers, with distinct stacks of butterflies, resembling an ancient castle. Here it is like a pavilion, with eaves and roofs; there is like a magnificent palace, standing proudly. It's so varied and fascinating. The undulating hillside was covered with blood-red, blue, white and orange stones , just like a witch's beads, adding a little more mystery.
If you like photography, don't miss this opportunity for some nice photos. Try not to go during cloudy or windy days, as the mysterious scenery will be at its best in sunshine.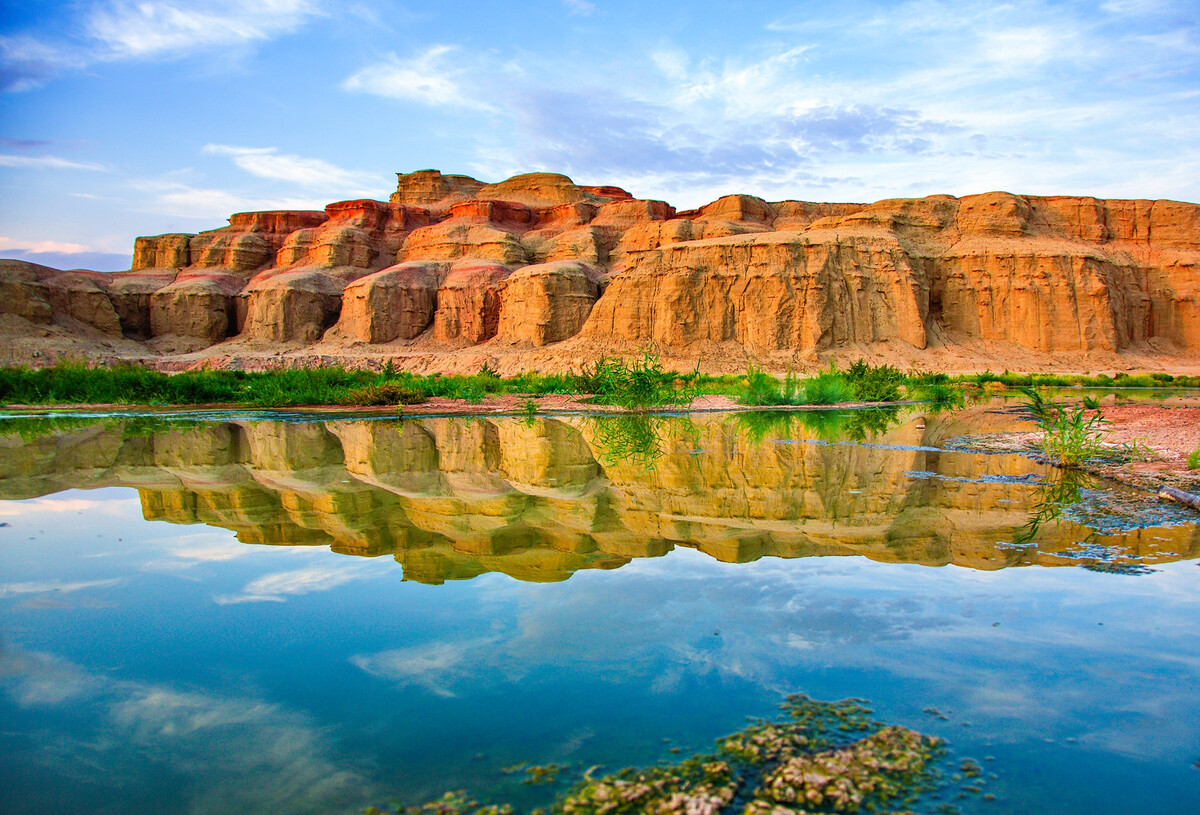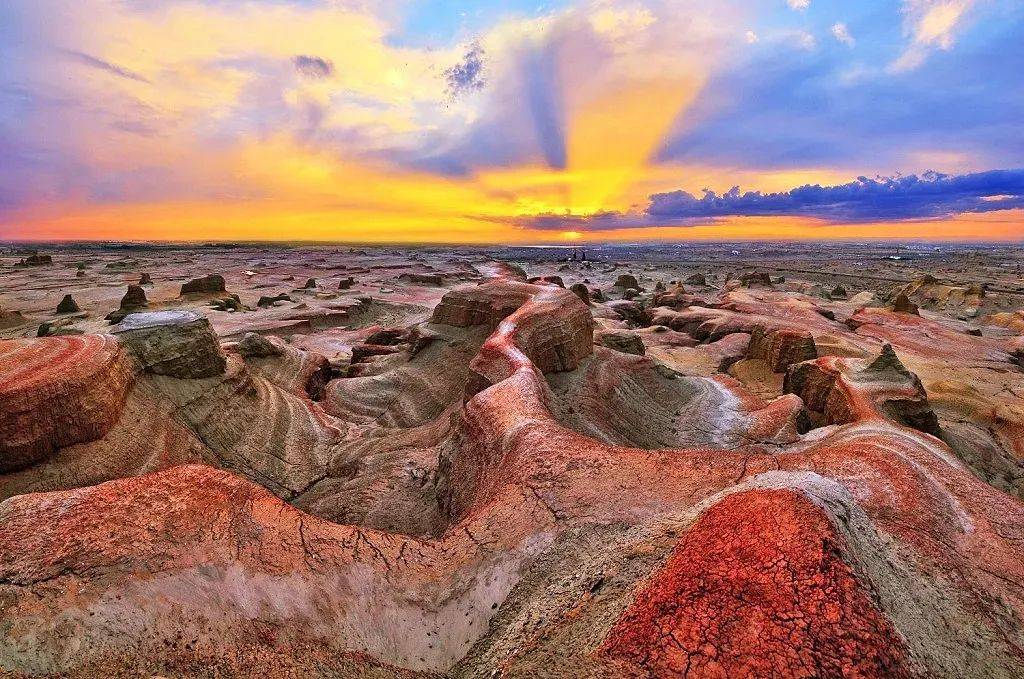 Urho Ghost Town
Travel Tips
Best Time for Visiting
It is best to visit the Ghost Town in the late spring, summer or early fall - May to September. The sunshine near Karamay is strong, and the wind and sand are relatively large. It is best for visitors to prepare sunscreen and dustproof equipment such as sunglasses, headscarves, and sun hats.   
How to Get to the Ghost Town from Urumqi
a. By bus
After arriving in Urumqi, take a bus to Mingyuan, it takes about 4 hours to reach Karamay, and the shuttle bus goes to Karamay city and Baijitan area every hour, from 9am to 8pm (There is an extra bus at half an hour in some periods), and the fare is 200 yuan.
Take the 9:30 bus (40 yuan) from Karamay Bus Station to Wuerhe Bus Station (one and a half hours away), and then take a taxi to Ghost Town in Wuerhe, within 10 kilometers, 50 yuan per person.
b. By taxi
You can also take a taxi from Karamay Bus Station to Ghost Town, 100 yuan per person and 400 yuan for a chartered car.
Travel Information 
Opening Time: Year-round 10:00-18:00
Customer Service Phone: 0990-6964701
Tickets:
Admission fee
60CNY/PP
Scenic train
40CNY/PP