Safety and Notice
Fortunately, travel in Silk Road of China is very safe. Public Security in China is pretty good, especially in Xinjiang. You can find police stations everywhere in the city, if you have any problem it is quite convenient for you to get help.

During your tour, you don't have to carry too much cash. Mobile payment is very common in China. You can use Wechat Payment or Alipay in most cities

Medical care in China is quite convenient. You can find drugstore or hospital everywhere in the city. But you should still prepare some medicine when you take a long-distance tour.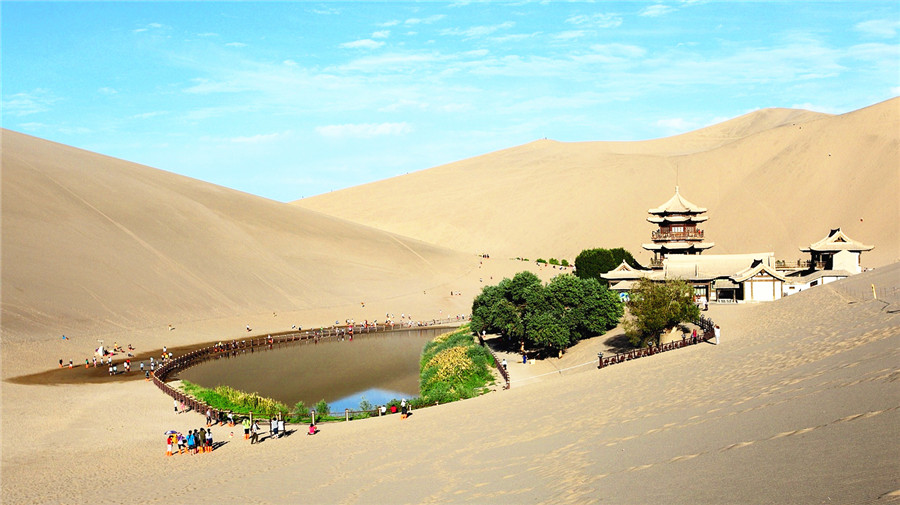 Traffic in some big cities of China is not good, especially at the rush hour every work day. If you want to avoid traffic jam, you shouldn't take bus or subway at that time. Most taxi drivers in China don't speak English you can take online car-hailing. You can use an APP called"Didi Taxi" in every city in China. Avoid travelling in unmarked or unmetered"taxi "and insist paying only the meter fare
When you catch a flight or a train, in case of the traffic situations I recommend that you allow at least two or three hours to get to the airport or train station.
Tap water along the Silk Road is generally not safe to drink. You should drink only bottled water. Or you should boiling tap water before drinking.

The majority of Xinjiang minorities are Muslims. And most restaurants in Xinjiang are Halal. When you go to a Muslim restaurant, you should not order Non-halal food. Avoid speaking loudly, drinking or smoking in public. Ensure to respect Muslim customs and culture

Temperature varies widely from day and night in Xinjiang. Be careful during your tour to Xingjian don't forget to prepare your basic needs of life. Ensure to put your down jacket on, while you travel to mountains.

Distance between cities in Xinjiang is quite long while you travel Xinjiang make sure to prepare more water and food on the road. Be patient when you on the road. Because the magnificent views of Silk Road in Xinjiang will impress you

Don't underestimate the strength of the sun during spring, summer and autumn. Temperature and humidity can take time to be adjusted. So apply sunscreen regularly, wear loose clothing and drink lots of water.

If you are in a minority area and you want to go to swim in lake or river, ask the locals first, unless you know their tradition very well. For some minorities, lake and river are sacred.
11 Days Silk Road Luxurious Tour                             
20 Days Great Silk Road Tour
View More Click HERE