As one of the best Silk Road tourist destinations in Xinjiang, having watched the film Pegasus, many would be shocked by the exciting and thrilling car race scene in the movie. The racing-themed movie showed during the Spring Festival holiday has unintendedly brought public attention to the Bayanbulak Prairie, where the race scenes were filmed.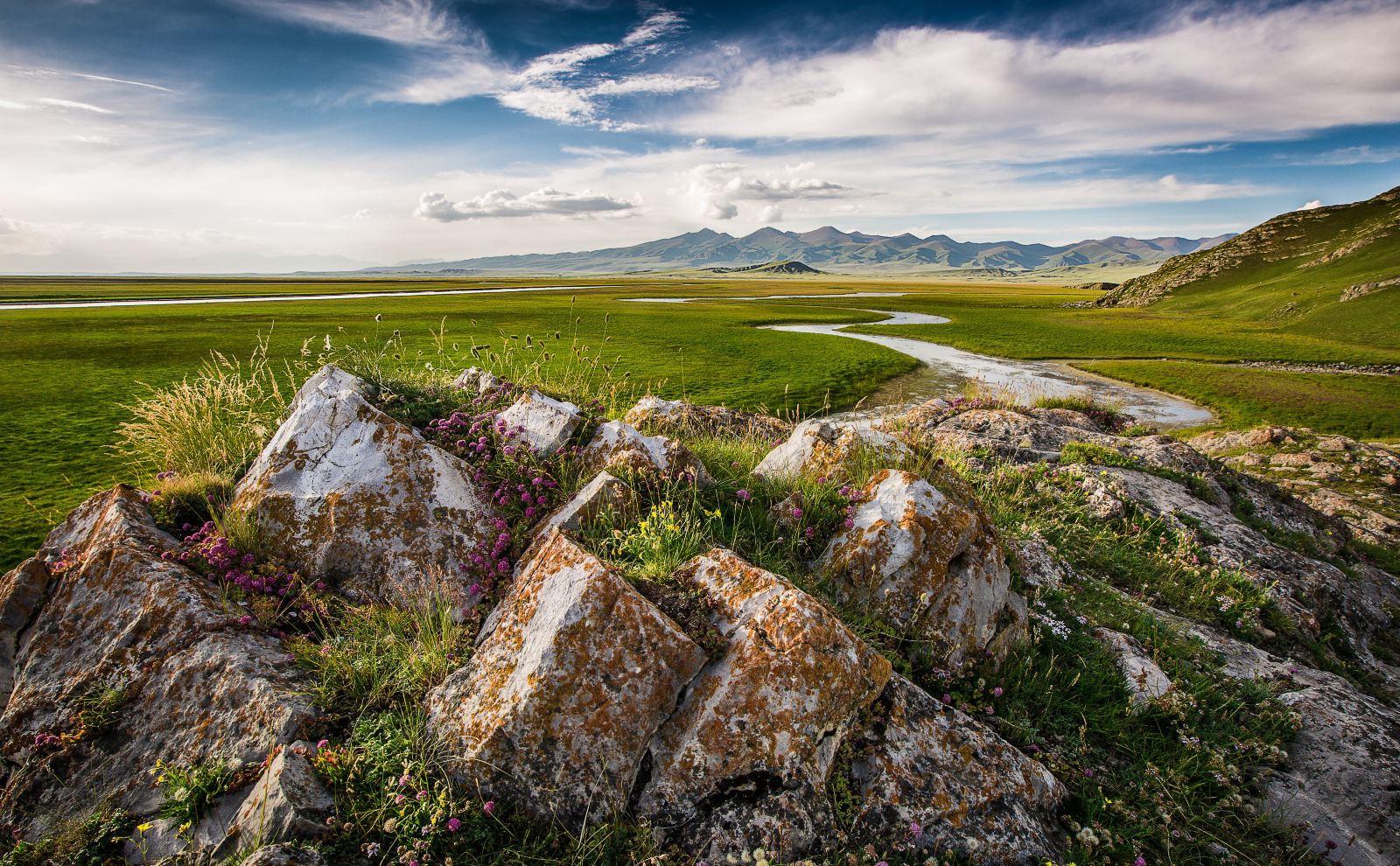 Bayanbulak Prairie National Nature Reserve
Located in the Bayanbulak Basin of Tianshan Mountains in northwest China's Xinjiang Uygur Autonomous Region, Bayanbulak Prairie is a hidden paradise and is the second-largest grassland in China. Bayanbulak means "abundant spring" in Mongolian. Being mostly flat and surrounded by snow mountains, the prairie abounds in the grass and is studded with seven lakes and 20 rivers.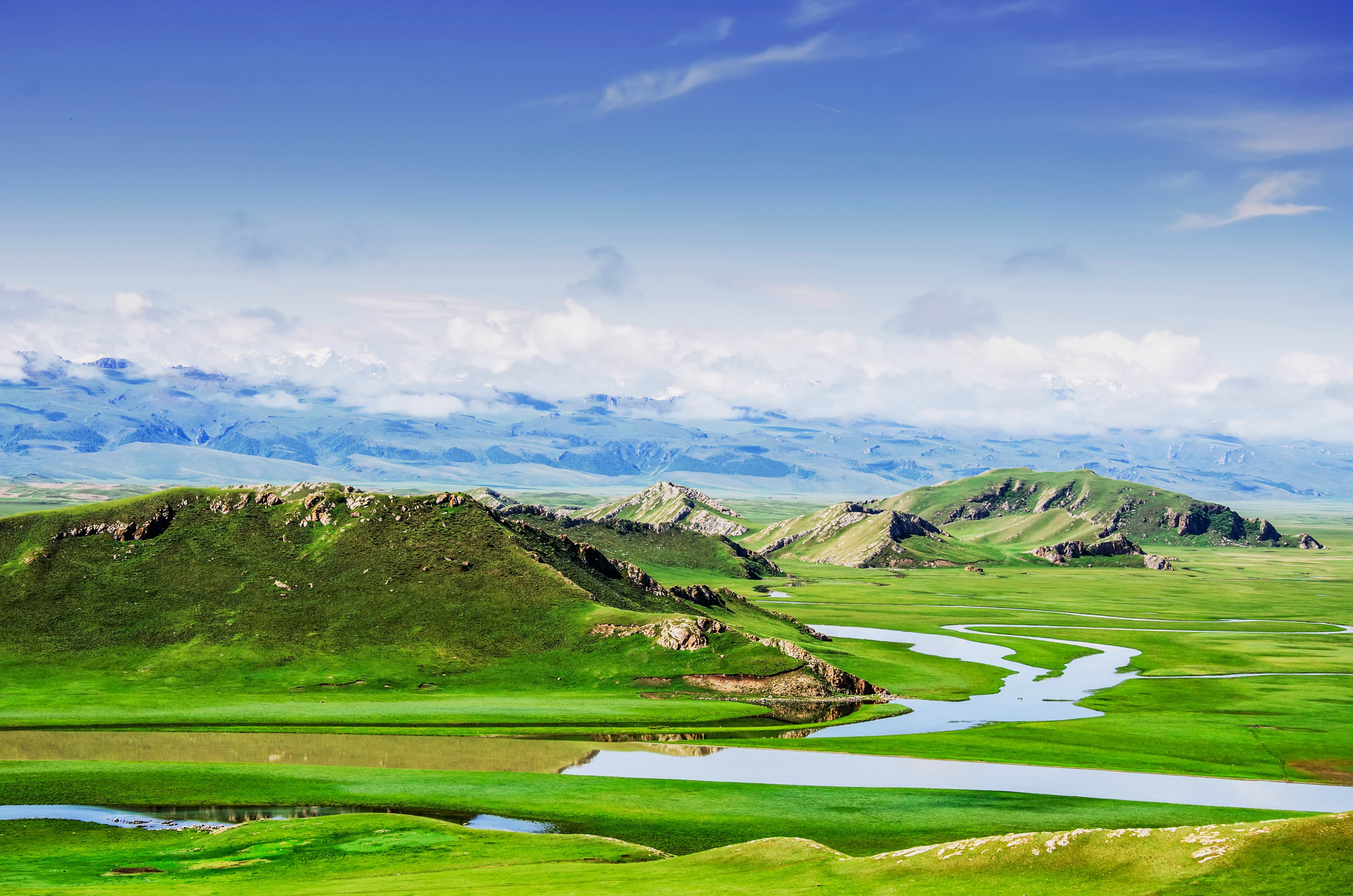 Swan Lake:
Sitting at an altitude of 2,000 to 2,500 metres, the Swan Lake on the reserve is an important breeding ground for birds and waterfowls, and it is the only swan's habitat in China. The vast majority of swans and other rare birds would return to the lake, a connected series of wetlands, from the south to live and breed here for eight months from April each year.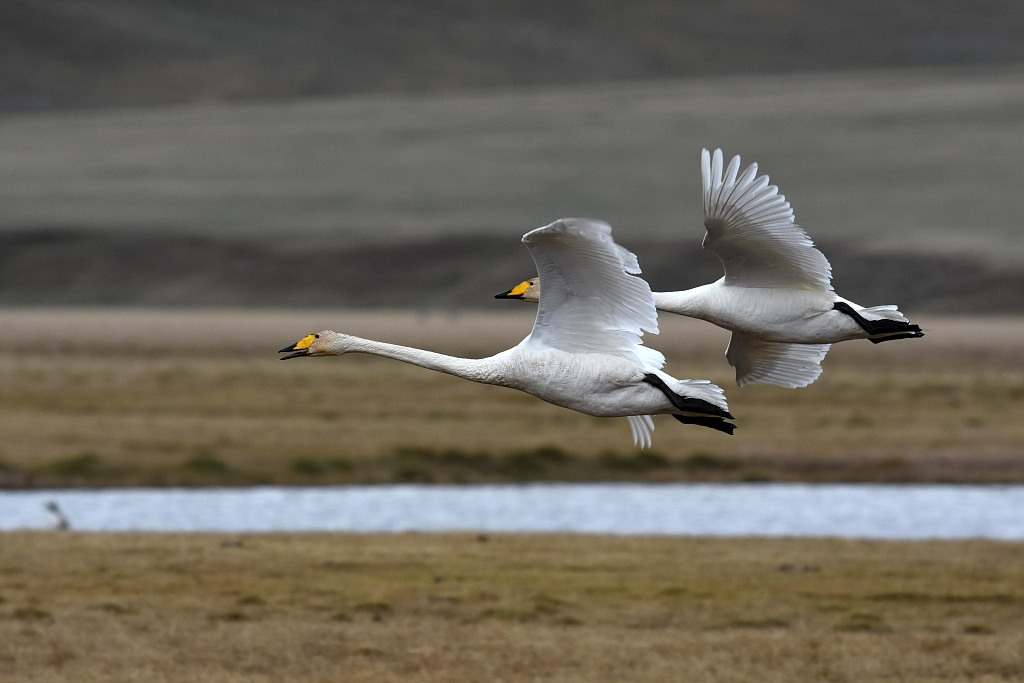 Nine Twists and Eighteen Turns
The Kaidu River in the reserve is famous for its "nine turns and eighteen bends" view and is a wonderful place to watch the sunset. It's said that if lucky enough, one can see nine suns in the river at one time. The best opportunity falls around the Mid-Autumn Festival.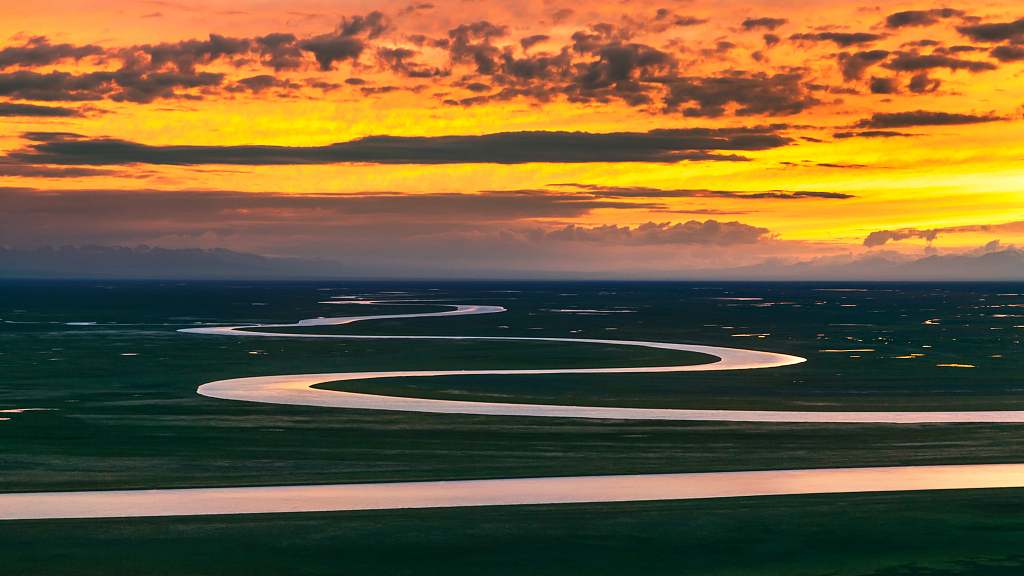 Nadam Fair:
Nadam Fair is a large-scale activity of Mongolian, it will be held on June 4 in the lunar calendar every year. Locals and tourists are entertained by various activities such as horse racing, wrestling, dancing, and archery. It is a good opportunity to experience local customs.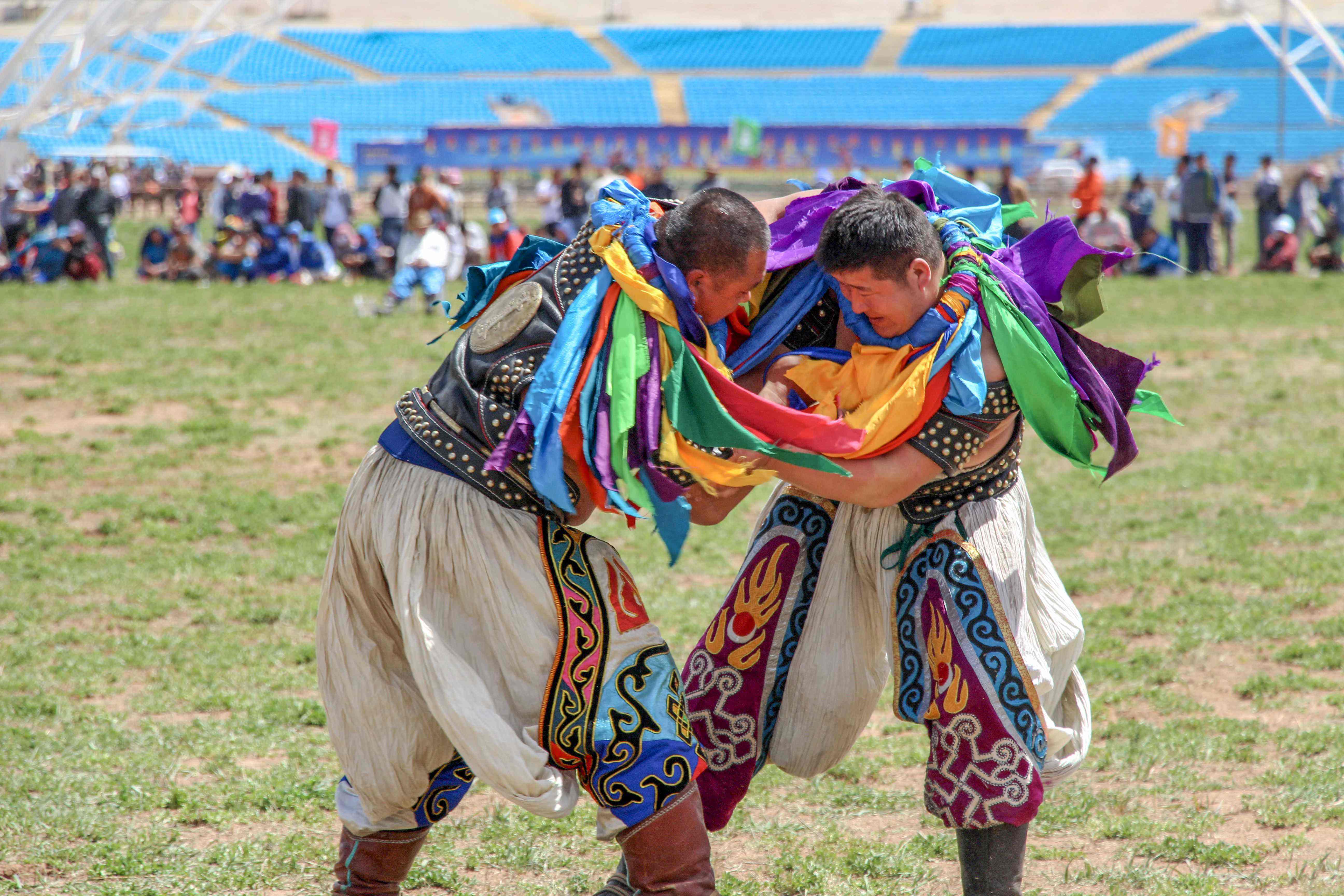 Food:
The traditional Mongolian roasted lamb, barbecue, pilaf, noodles, baked buns, and Bayanbulake tea are some of the must-try foods when you visit the Bayanbulak Grassland. And it's always nice to drink a bowl Kumiss after dinner.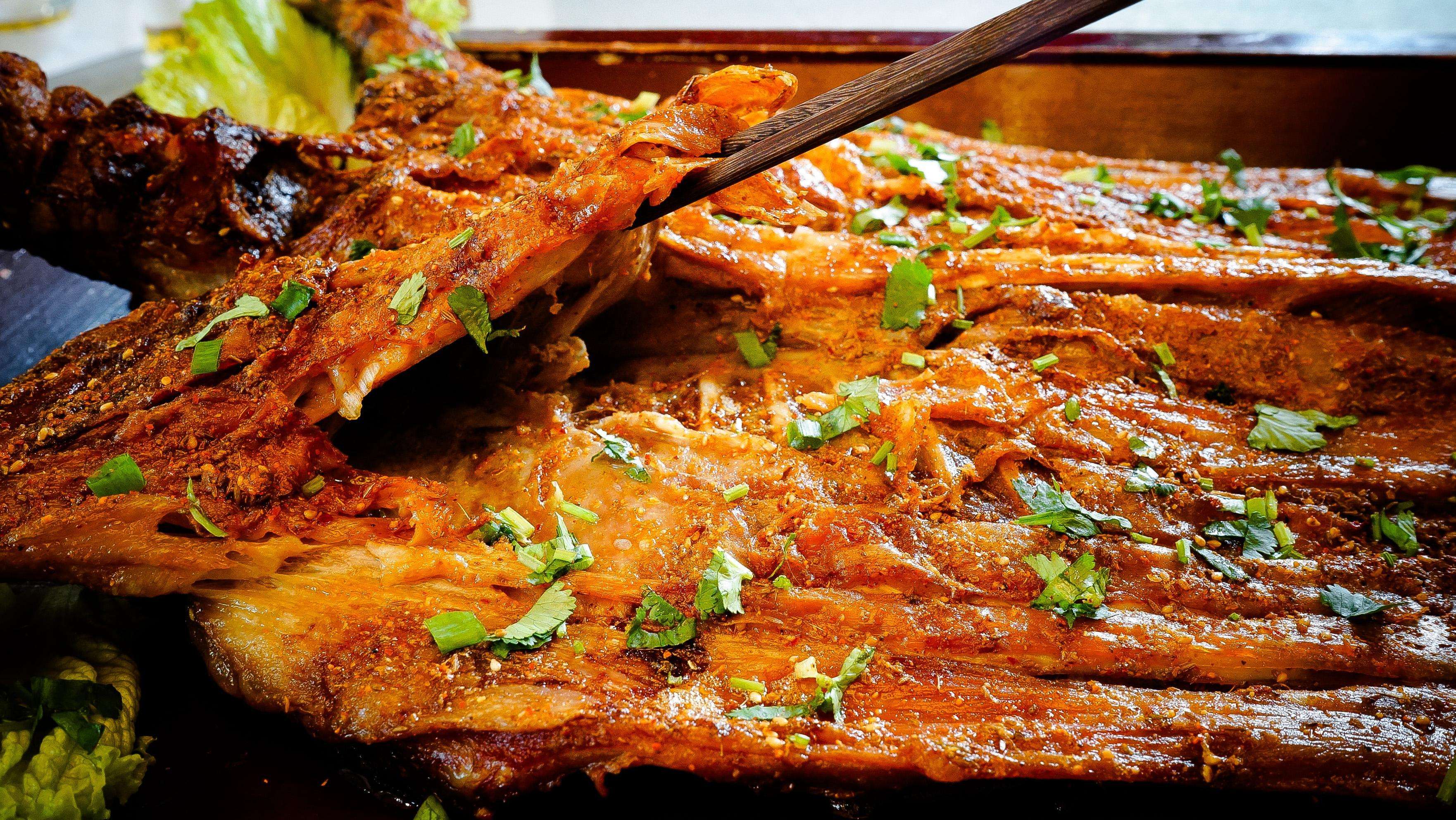 Tips:
1. Transportation: Tourists can arrive at Hejing County from Urumqi, capital of Xinjiang Uygur Autonomous Region by car or from Turpan by train. Shuttle buses are available from Hejing County to Bayanbulak government every other day.
2. Bring warm clothes as the temperature difference on the grassland in quite large between day and night.
3. Best visiting time: June to September
4. Entrance fee: 65 RMB