There's a chill in the air as the winter season fast approaches. If you haven't crossed a trip off your wish list this year, it's not too late. We have selected the best four destinations along the silk road for the perfect trip in November.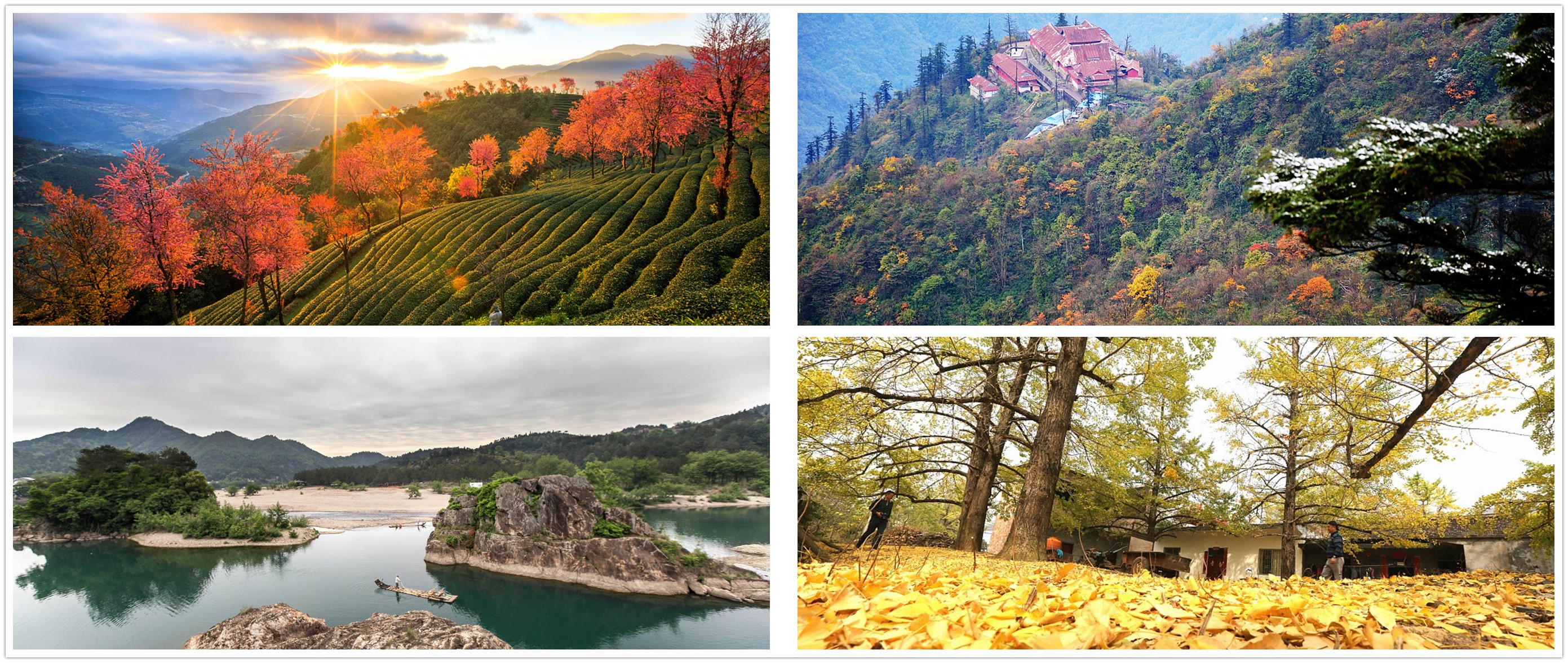 Mount Emei Scenic Area, SW China's Sichuan Province:
The Mount Emei Scenic Area, situated in Emei City in southwest China's Sichuan Province, offers spectacular views year-round. However, the autumn season conjures up a special allure for visitors.  
Characterized by trees, the Mount Emei in autumn is like a painting with its excellent ecological environment and unique natural scenery. Visitors can stand on top of the mountain and embrace the autumn atmosphere.
Mount Emei Scenic Area is famous not only for its beautiful natural scenery but also for its profound Buddhist culture. As one of the Four Buddhist Holy Mountains in China, Mount Emei features more than 30 Buddhist temples, including the Baoguo Temple, the Fuhu Temple and the Xixiang Temple.  
The Golden Summit, called "Jinding" in Mandarin, is a must-see scenic spot in Mount Emei. Visitors can go there on foot or by cable car.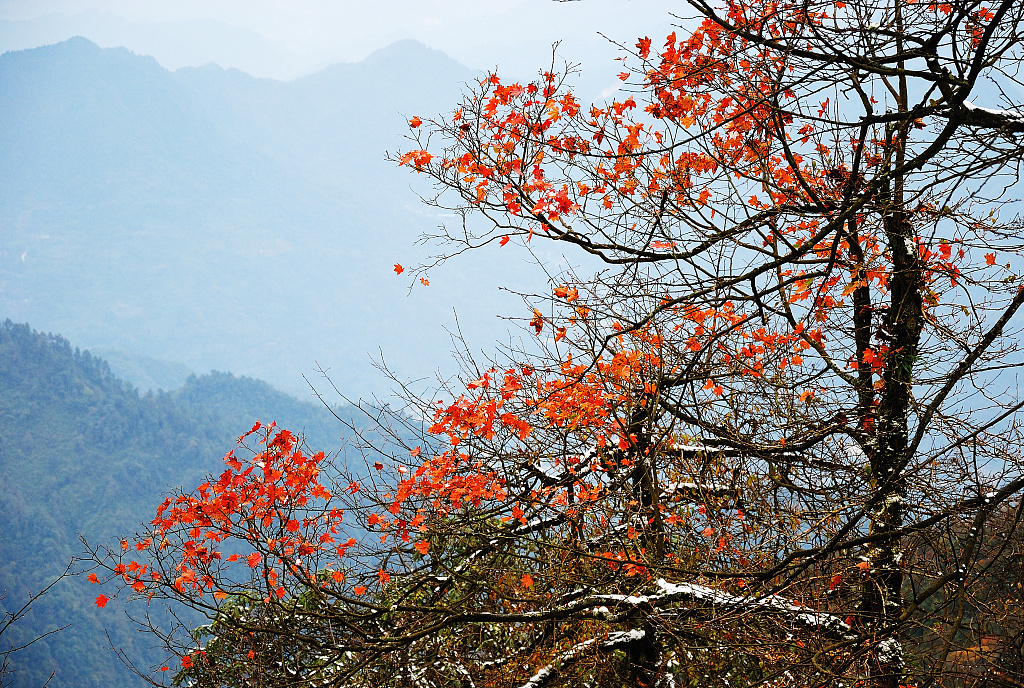 Transportation: Visitors can take the shuttle bus at the New South Gate Bus Station of Chengdu to Emeishan City. The bus departs every 30 minutes and takes about two hours to arrive.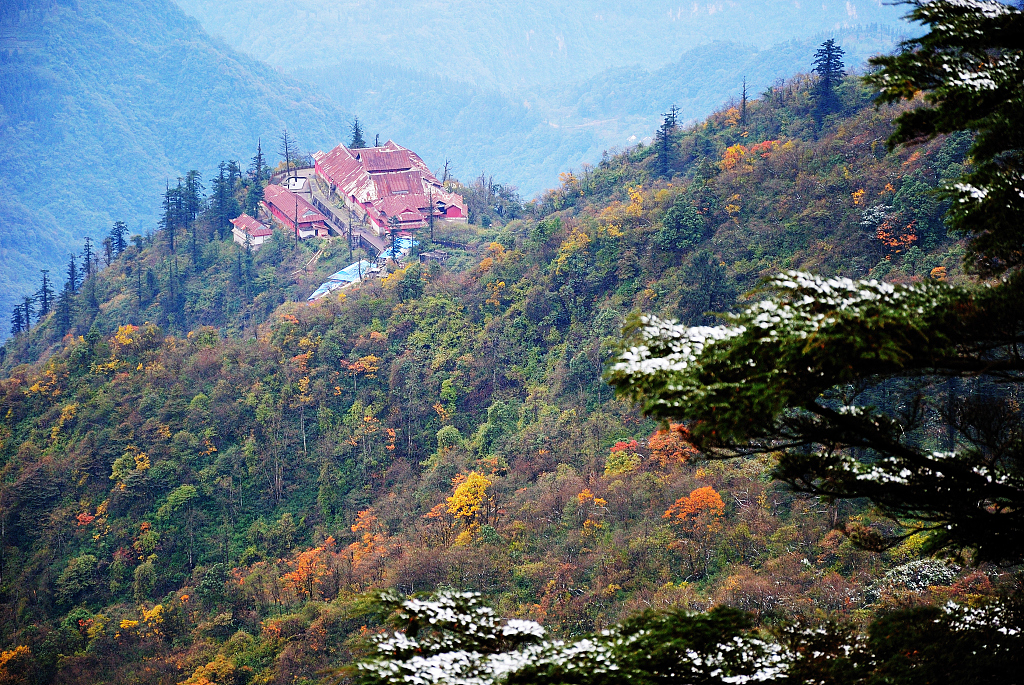 Opening hours: 6:00 a.m. – 6:30 p.m. (May 1 – October 7); 7:00 a.m. – 5:50 p.m. (October 8 – April 30)
Wuliangshan Sakura Valley, SW China's Yunnan Province
In addition to Japan, there are many scenic spots for cherry blossom in China, and one of the most popular sites is the Wuliangshan Sakura Valley in southwest China's Yunnan Province. Located 53 kilometres from Nanjian County in Dali City, the Wuliangshan Sakura Valley is labelled as one of the national forest parks.
The sakura valley is open to visitors for free, and the scenic spot is equipped with a sightseeing platform, catering, accommodations and other facilities, which makes it a paradise for photographers.  
When the sun sets, the stunning sakura flowers dot the hillsides, creating a picturesque view for tourists. The sakura valley, with mountains, forests and flowers, creates the atmosphere of a charming fairyland.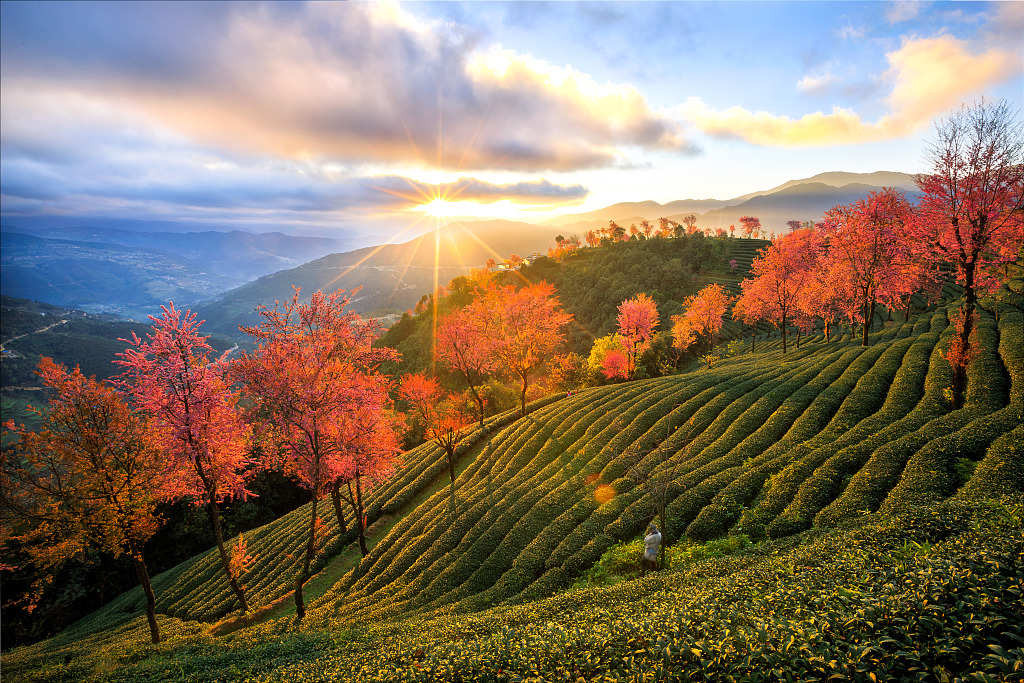 Transportation: Visitors can take a taxi from Dali Airport. It takes about three hours to arrive at the destination.  
Opening hours: All-day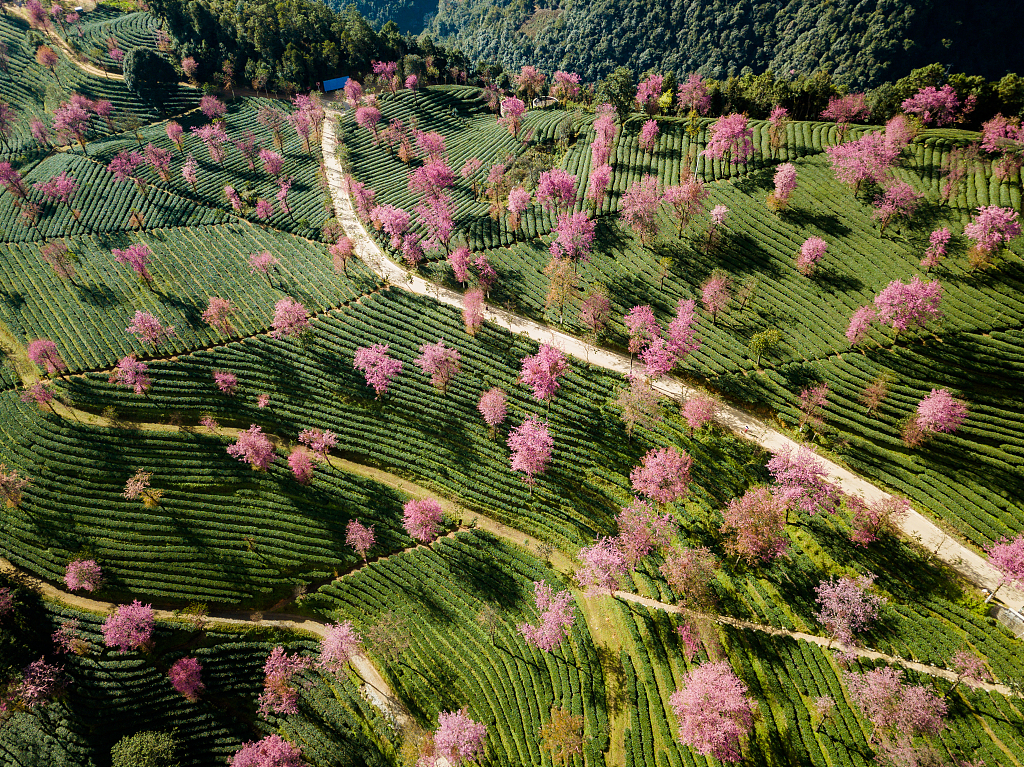 Haiyangxiang, S China's Guilin City
Tourists who plan a trip to the scenic city of Guilin in south China's Guangxi Zhuang Autonomous Region can head to appreciate the stunning autumn view of ginkgo trees in Haiyangxiang, which is located in Guilin's Linchuan County.
For years, Haiyangxiang's ginkgo trees have attracted many shutterbugs from home and abroad. The best time to appreciate ginkgo trees is from the middle of November to early December.
Transportation: Taking a taxi to the destination would be the best way for visitors, as there are few bus routes from Guilin to Haiyangxiang.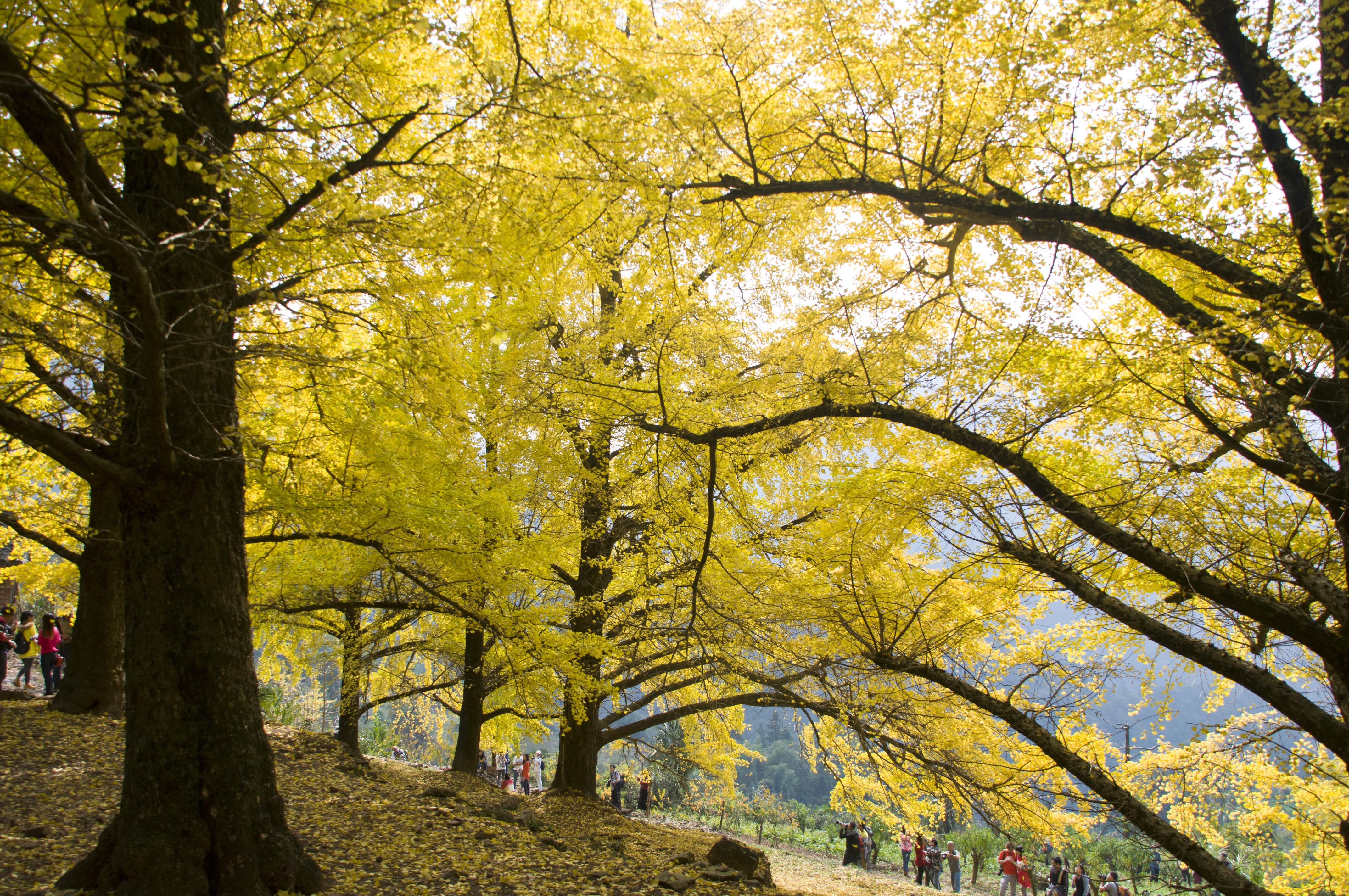 Nanxi River Scenic Area, E China's Zhejiang Province
Located in Yongjia County in the north of Wenzhou City, east China's Zhejiang Province, the Nanxi River Scenic Area is noted as "the cradle of landscape painting of China." Known for its majestic mountains, strange rocks and crystal-clear waters, the scenic area is ranked as a 4A-level tourist attraction in China. Generally, the Nanxi River Scenic Area features seven scenic spots, including Nanxi River, Daruoyan, Shiweiyan and Taipingyan, which have different entrance fees.
Visitors to the Nanxi River can easily see the reflection of the trees on its surface and observe fish as they swim freely among the smooth stones beneath. Villages in the surrounding lush green forests have also preserved complete traditional cultural relics, giving visitors a good chance to soak up the unique local life.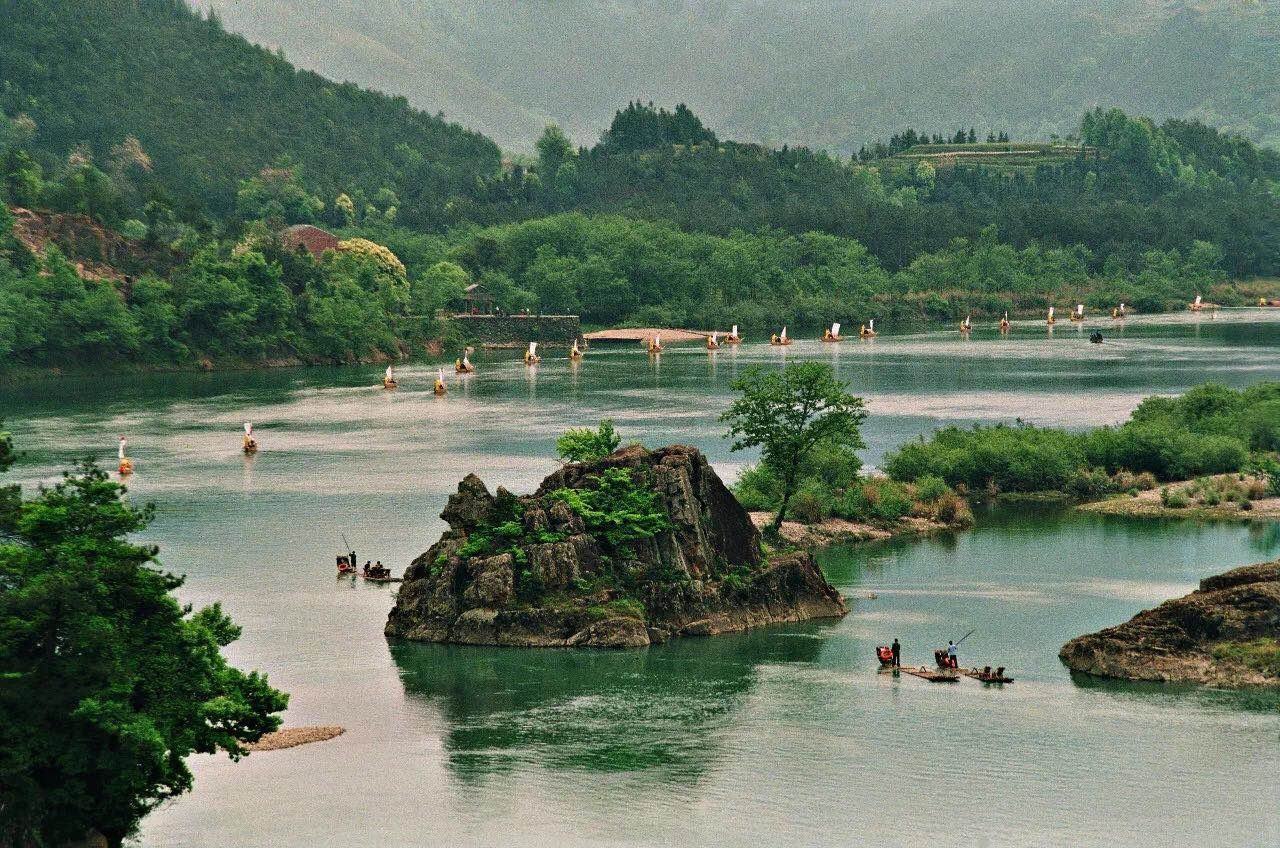 Transportation: Visitors can take bus No. 33 from Wenzhou Railway Station to Anlanting Wharf, and then take a ferry to Oubei Town.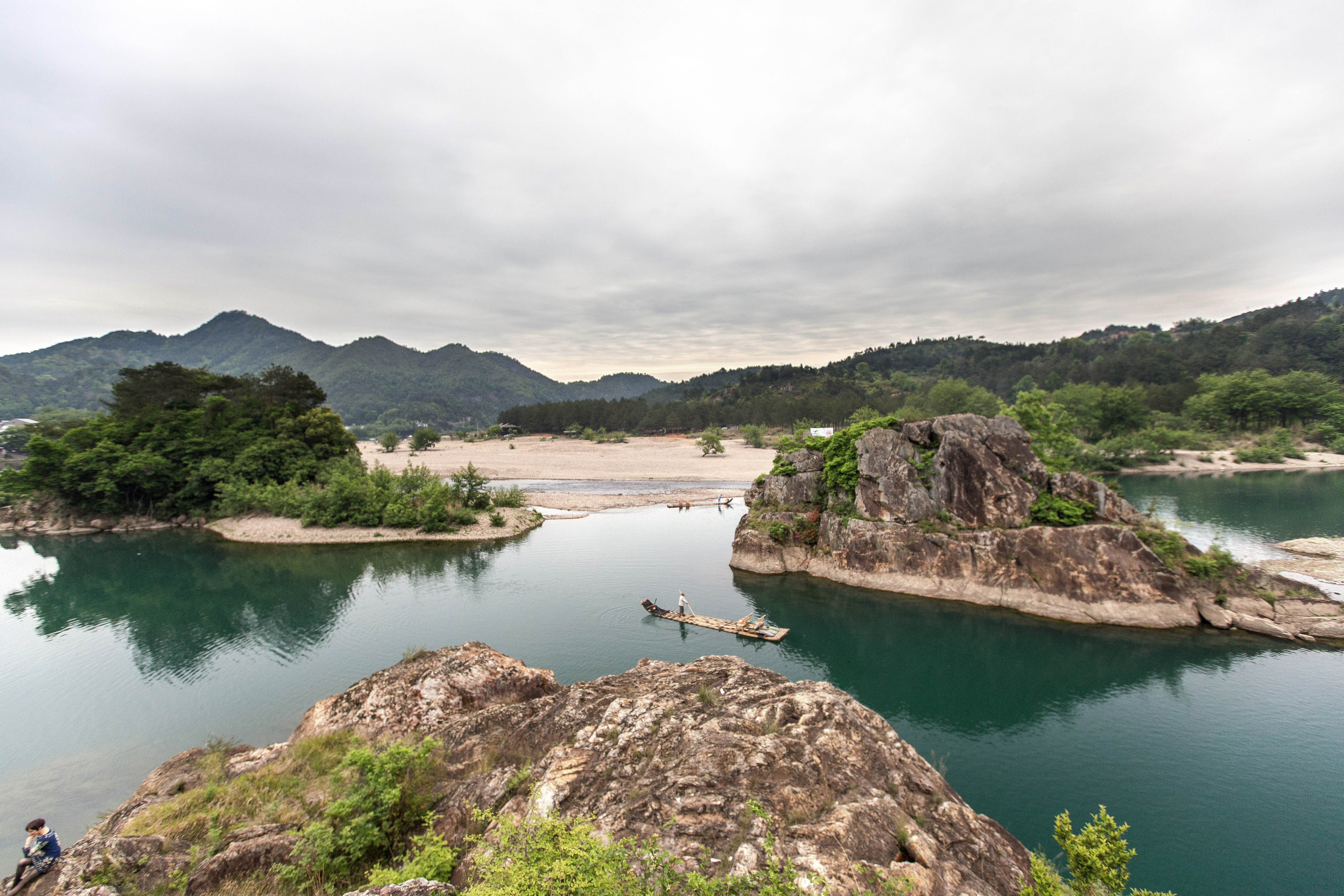 Opening hours: 7:30 a.m. – 6:00 p.m.