Xinjiang is the biggest province of China and it's considered as the latest developed province. According to the National Development and Reform Commission, China's economic planner, since late 2012, the provinces and municipalities have allocated more than 13 billion Yuan (about $1.91 billion) to promote local industries and created more than 500,000 jobs in Xinjiang. Xinjiang has seen rapid economic growth in the past few years, with infrastructure projects bringing the region closer to the rest of China. According to official data, Xinjiang's regional economy grew by 7.6 percent in 2016, 0.9 percentage points above the national average. Per capita disposable income grew 8.9 percent to 18,355 Yuan, also faster than the national rate.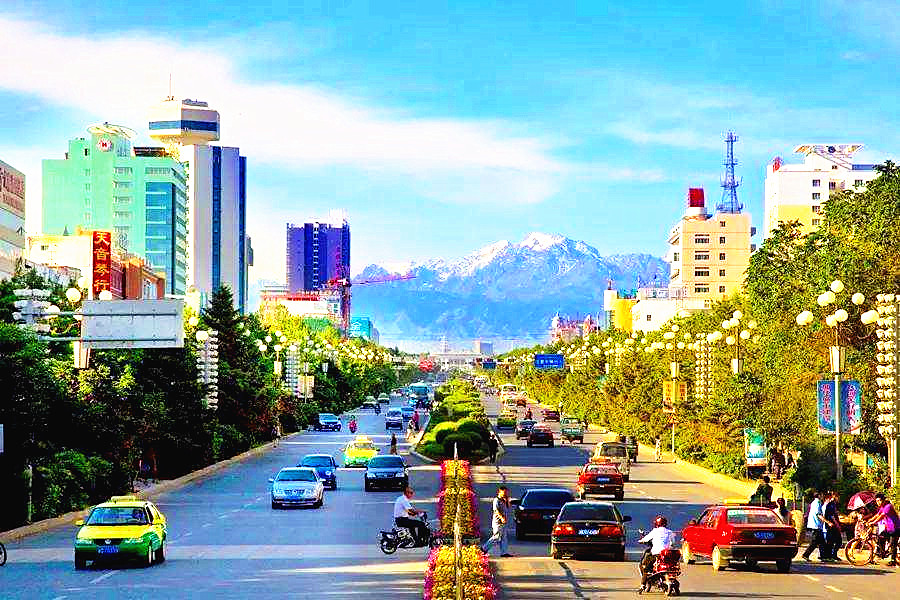 ECONOMIC DEVELOPMENT IN XINJIANG
By the end of 2016, the incidence of poverty in the region had dropped to 10 percent or less, according to a white paper issued by China's State Council Information Office. The fast growth was partly boosted by infrastructure upgrades, which the region's authorities deemed as crucial for tackling overcapacity, deepening supply-side reform, and supporting the Belt and Road Initiative. Covering an area of 1.66 million square kilometres, or about one-sixth of China's land area, Xinjiang is huge and its infrastructure is still far from enough to support its development.
According to the provincial government work report issued earlier this year, Xinjiang plans to spend over 1.5 trillion Yuan on infrastructure in 2017, including more than 200 billion Yuan on new roads, 34.7 billion on the rail network, and 14.4 billion to upgrade the airport in the capital Urumqi.The region also plans to invest over 227 billion Yuan in projects including water diversion, power transmission, and cloud computing, according to the report. Xinjiang already has 4,395 kilometres of expressway and 717 kilometres of high-speed railway, as well as 18 civil airports, according to the white paper.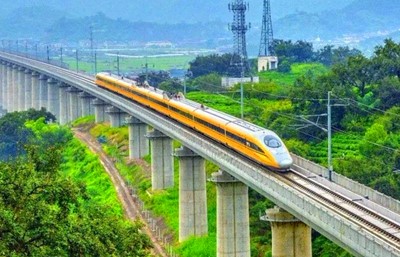 High-Speed Railway
The Belt and Road Initiative, aimed at building a trade and infrastructure network connecting Asia with Europe and Africa along the ancient trade routes of Silk Road, has injected new impetus to Xinjiang's development.Since the initiative was proposed in 2013, Horgos, an old port bordering Kazakhstan in Xinjiang, has seen "explosive development," local officials said. Last year, more than 2,400 companies were registered in Horgos. The city's GDP was 5.12 billion Yuan in 2016, up 278 percent from 2015. At the core of the Silk Road Economic Belt, Xinjiang is also quickly building up strong industries, including chemicals, information technology, machinery manufacturing, and textiles.In 2017, industrial investment is expected to hit 461 billion Yuan, of which manufacturing totals 280 billion Yuan, up 51 percent from last year.