Dawakun Tourist Scenic Area is located in Tielim Township, Yuepu Lake County, 6 kilometers away from Provincial Highway 310 and 110 kilometers away from Kashgar City. The transportation is convenient. Known as the "Hometown of Desert Scenery Tourism in China".
Chinese Name:达瓦昆沙漠
Location:Tielim Township, Yuepu Lake County, 110 kilometers away from Kashgar City
Ticket:Free
Opening Time:10:00-20:00
Transportation:Take a bus from Kashgar to Yuepu Lake County, and then transfer to Wakun. It will be there within 2 hours from Kashgar.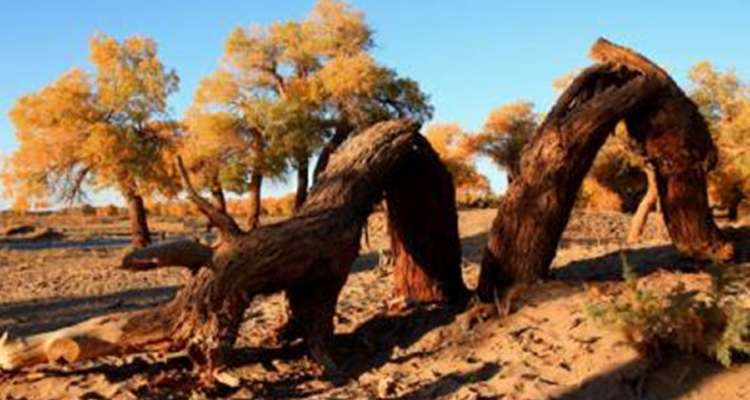 What to Visit in the Dawakun Desert
Dawakun Tourist Scenic Area is known as the "Hometown of Desert Scenery Tourism in China". The Dawakun Desert Scenic Area has 2,000 acres of water and 40,000 acres of desert, and is connected by sand and water, rippling blue waves, and yachts. Here are the thousand-year-old Populus euphratica king, ancient tombs, and the beautiful Dawakun Lake and the ruins of the ancient city of Dastan. The magnificence and magnificence of the primitive and quaint desert scenery "the desert is lonely with smoke and the long river sets in the sun" constitutes a fascinating scenery line, which is fascinating.The folk customs area of Dawakun Tourist Scenic Area is dotted with new-style villas, yurts and ethnic customs gardens. In the Dawakun Desert, you will see the remnants of the palace of the ancient city of Dawakun, listen to the story of the Thousand-Year Tree King telling the story of the desert, and feel the beautiful legend of Dawakun Lake.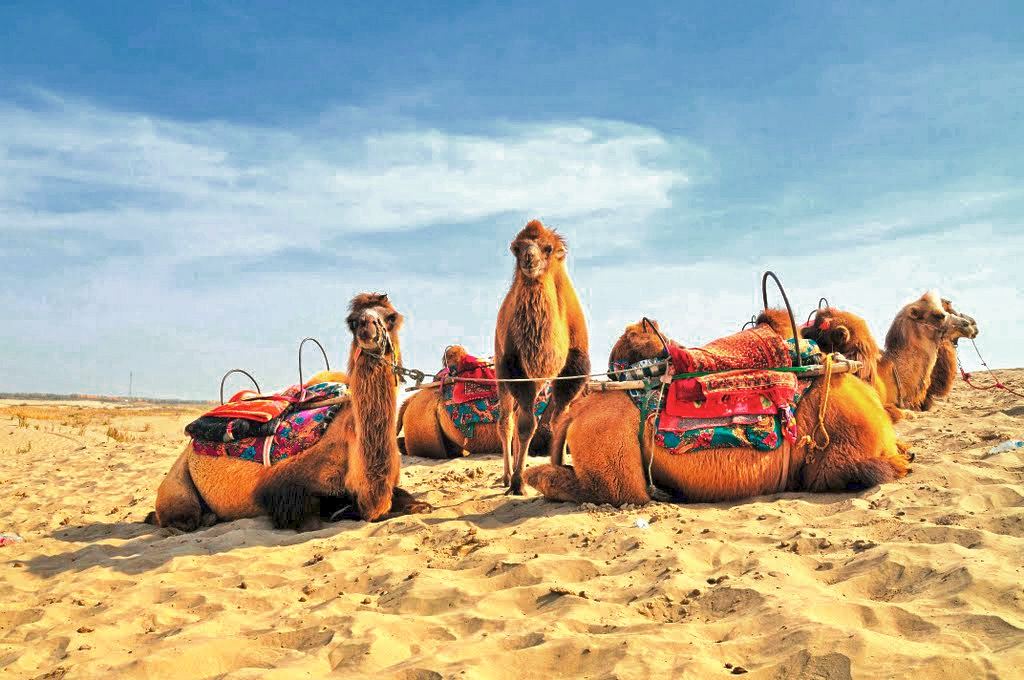 Features of the Dawakun Desert
Photography, hiking, adventure, folklore experience, monuments, legends, desert, Gobi
Travelling guideline
The scenic area has developed desert exploration, sand therapy, special catering, sandboarding, beach volleyball, folk song and dance watching, ethnic wrestling, horse racing, and sheep catching, and other characteristic tourism and entertainment and characteristic cultural and sports activities reflecting the traditional life of ethnic minorities.
Best time to visit:
August-September
Shopping recommendation:
Uyghur ethnic cuisine such as roasted whole lamb, roast chicken, mutton skewers, fresh fish, etc. and various local fruits
How to get to:
Scenic location:China>Xinjiang Uygur Autonomous Region>Akesu Region>Kashgar Region>Yuepuhu County>Yuepuhu County Dairy Farm>Tieremu Township
Way of arrival:Yuepu Lake County has direct buses to the Wakun Tourist Scenic Area.
Tickets
Ticket prices for the Dawakun Desert:
  free
Opening hours of scenic spots:
  Open all day
Precautions:
1. Play in a civilized manner, please do not damage the environment.
2. As the scenic spot is located on the edge of the desert, prepare for sun protection and sand prevention.
3. Due to the changeable weather in Xinjiang, the temperature difference between day and night is large, please prepare your personal clothing and add clothing depending on the temperature.