The Introduction of Tuyoq Valley
As one of the famous destinations along the Silk Road. Tuyoq Valley is situated at Turpan City. This is a 12 km long primitive Uygur agricultural valley about 70 km from Turpan, with vineyards and fields in the northern and southern valleys and a narrow ravine that connects them.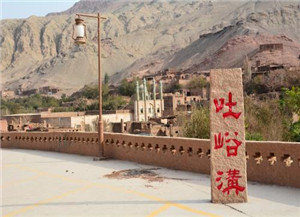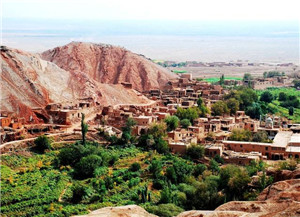 Tuyoq Valley is a Muslim religious pilgrimage site. The southern mouth of the valley has big Uighur mosques older than the Sugong Minaret and a cave thought by many to be described in the Koran. About a kilometer from the cave shrine is a group of grottoes that have some Buddhist and Nestorian artwork. These grottoes are said to date from the West Jin Dynasty (265AD-316AD), and are considered to be the earliest in Turpan. Most of the murals are damaged. Fortunately, 10 of the grottoes still have some of the preserved murals. These precious murals are very unique in style.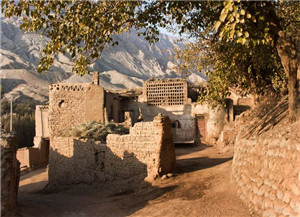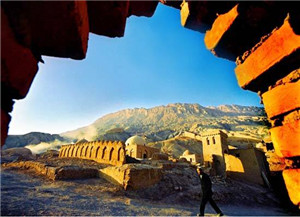 Tuyoq Mazzar

The mazzar is a tradi tional arched building with Islamic style. Around the tomb is a round raw-soil-made wall with 3 meters high and 0.5 meters in diameter. According to the Muslim legend,one must worship in Tuyoq before setting out the pilgrim to Mecca. Therefore it is called the holy place-China's Mecca. Tuyoq village is a traditional Uygur village. Not Only language,religion,costume,but houses and orchards are well preserved.which draws great attention in recent years. Meanwhile. Tuyoq is a typical grape vallley. The grapes fields and grape drying houses present the charm of a famous place to produce grapes.