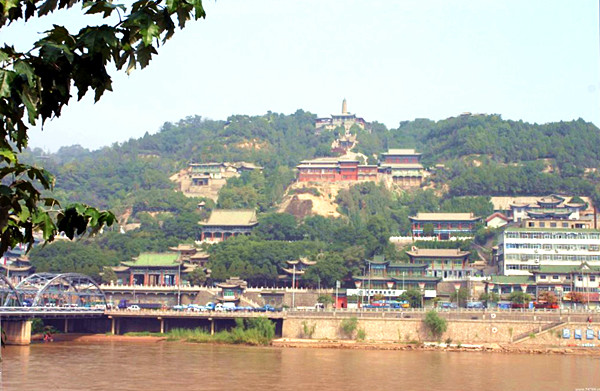 White Pagoda Park
White Pagoda Park, an prominant attraction in Lanzhou, is located on the north bank of the Yellow River near the city center. White Pagoda Mountain is famous for its ancient white pagoda on the top of the mountain, where also many palace-style buildings in the mountains. It is perfect for mountaineering and photography, and you can see the spectacular panoramic view of Lanzhou City when you board the White Pagoda Mountain.

Chinese Name: 白塔山公园
Location: Beibinhe Middle Road, Lanzhou, Gansu Province.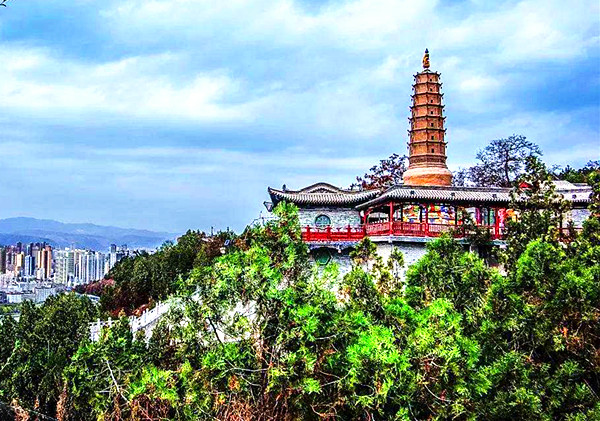 White Pagoda Park

Ticket: Free
Tel: +86 931-8360800/8366114
Opening Time (Mon. - Sun.): 06:30-20:00 (20th Apr. - 31st Oct.)
                                               07:00-19:00 (1st Nov. - 19th Apr.)
Transportation:
1.  Taking Bus No.20, 35,53,108, and 131 to White Pagoda Mountain Park (Baitashan Park)
2. Taking Bus No.8, 11, 15, 26, 34, and 136 to Yellow River Bridge, you can appreciate the beautiful scenery of Yellow River.
History of White Pagoda Park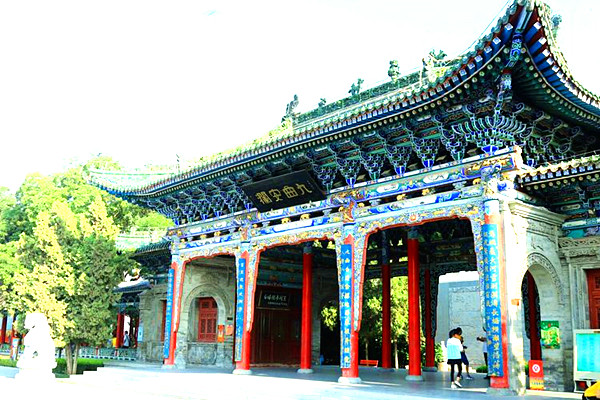 White Pagoda Temple

The Xixia Empire occupied the White Pagoda Mountain during the early Yuan Dynasty (1271-1368). The legend went that Genghis Khan wrote a letter to the King of Tibet and expressed his aspiration of peacefully reunifying Tibet, and the King of Tibet sent a highly-learned Lama to pay a formal visit to Genghis Khan. It is said that the White Pagoda Temple along the west of White Pagoda Mountain was built for specially appointed Lama in the Yuan Dynasty, by Tibetan Sakya prince of Dharma to come to meet with Genghis khan, but unfortunately, he died of an illness in Lanzhou. In the later years, the White Pagoda Temple was collapsed and rebuilt during the Ming dynasty of the Jingtai period and expanded in the Qing dynasty 54th year of the Kangxi period.

What to Visit in White Pagoda Park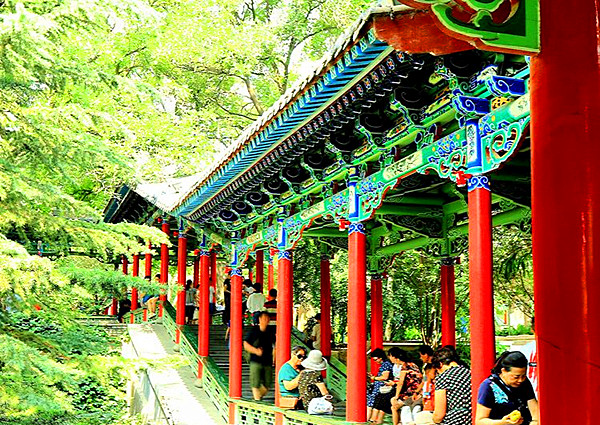 White Pagoda Park

There were three treasures of White Pagoda Park: Elephant Leather Drum, bronze bells, and the Chinese redbud tree. It's a pity that the Chinese redbud tree withered due to the drying up of water, so there are left only the relic of Indian monk Elephant Leather Drum and bronze bells made in 57th years of Kangxi Period (1718).

Opened in 1958 as a park, White Pagoda Park passes across the Yellow River railway bridge, and there are square mansion, palace courts, corridors, emerald green trees, which is very spectacular.