Introduction of Gansu Provincial Museum
The Gansu Provincial Museum was built in 1959,encompassing 21 000 square metres,with an exhibition space of 13 000 square metres.The museum has 5 floors in the middle,three floors on both sides. In the museum exhibit historical relics,the Wei (220-265) and Jin (264-240) murals, the chart of the Silk Road,and other revolutionary cultural relics. The museum boosts nearly 100 000 relics and specimens. A bronze horse poised as if flying,and one of his hooves rests lightly on a swallow with wings outstretched suggesting in a beautiful and imaginative way the almost divine power which the Chinese at this time believed the horse to possess from an Eastern Han Dynasty (AD 25-220) tomb discovered in Gansu in 1969 has been selected as a graph symbol of China's tourism.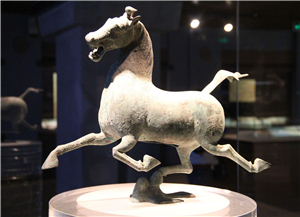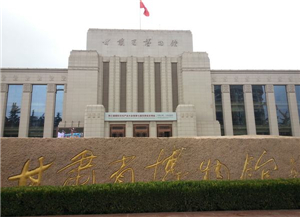 Travel tips:
1. The museum provides twice free explanations separately at 09:30 and 15:00 everyday, and visitors should assemble at the west side of the first floor ahead of schedule. 
2. Chargeable explanation and audio guide are provided all day long.