The Introduction of Jiaohe Ruins
As one of the ancient old cities in Xinjiang. Jiaohe Ancient City Runins is located at Yarnaz valley. It runs northwest to southeast, 1760 meters long and 300 meters across at the widest part. The ruins include city gates, streets and lanes, government office, temples, domestic houses, cave houses, wells, and an underground temple. It is part of the UNESCO World Heritage Silk Road Sites.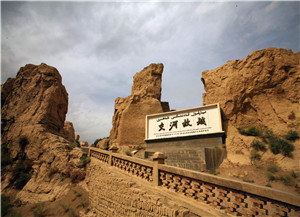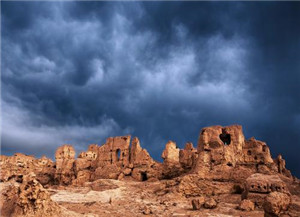 The ruins is situated at Yarnaz Valley,10 Kilometers west to Turpan City. From the Western Han Dynasty to the Northern Wei Dynasty, Jiaohe was the capital city of Front Qiushi Kingdom. In 450 A.D, it was captured by Gaochang. ANd when it was in the time of Jushi Gaochang,Jiaohe was a prefecture of the kingdom. In the Zhanguan Period of Tang Dynasty, a county administrative office was established in Jiaohe. In the 9th century, Jiaohe was atown of Xizhou Uygurs. At the end of Yuan Dynasty, Jiaohe was a part of Turpan and later the town was destroyed.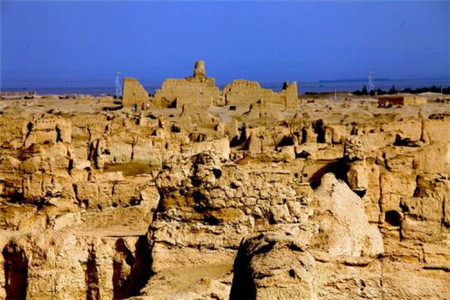 Yarnaz Valley
In 1961, the State Council of China authorized the ruins of ancient Jiaohe town as a major historical and cultural site under state protection.
Yarnaz Valley is a river valley eroded by floods in the ancient times and in the middle part of the valley,there was willow-leaf-shape platform,16650 meters long and 300 meters wide. As the river divides into two parts flowing below the town, so the town was named after Jiaohe and dueto the erosion of the river water, cliffs were formed, as high as 30 meters. The local people call it Yarhotu, meaning Yartown. There pathways in the east side and south side, which extend down to the low place from upper platform.