Silk Road Tour is one of the best and popular travel routes in China even the whole world. As the travel consultants, my colleague and I visited the Hexi Corridor of the Silk Road as many expats group took the route in 2020. Our travel agency survived in the pandemic thanks for the support of our clients. I revisited Hexi Corridor in the low season of tourism last December.
We took the overnight train from Urumqi to Zhangye for 12-hour driving , and arrived in Zhangye on the early morning of 31st Dec. Checking in the nice hotel,we drove to Mati Temple 65kms away from city of Zhangye.
Mati Temple is named after the legend that the Heavenly Horse left his footprints on the cliff. When I saw those vivid footprints on the red cliff, my mind immediately produced a picture of the galloping horse.
Actually I felt it wasn't easy to climb up along stiff stairs, but I could imagine those who build the temple must be devout craftsmen.
Climbing through the cave No 33, I saw Buddha Statues who look very feminine. The most remarkable feature of them is their red lips. I assumed because of too much suffer, Buddhists expressed the demands for peace and happiness by doing good and being kind as women do.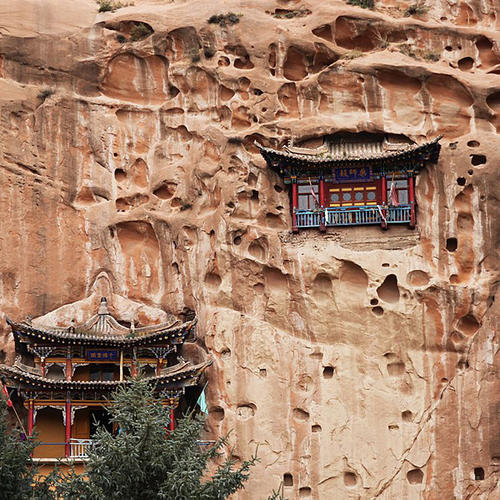 In the afternoon, we went to see Pingshan Lake Grand Canyon for hiking. The Canyon is cassock red and huge. So it is better to go up to watch flat lands. I enjoyed very much overlooking the vast canyon with cassock red.
My colleague and I decided to hike from the bottom. It turned out to be adventurous for must climbing the vertical steel bridge to up. While climbing, I thought aloud"stay calm, stay calm" because I really got scared. Afterwards, I found the hiking was the most fun I've ever done.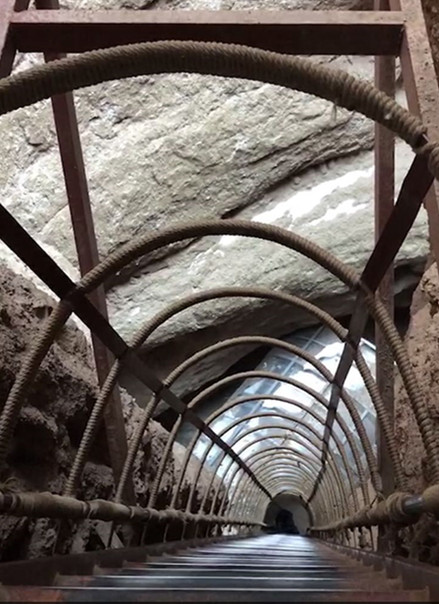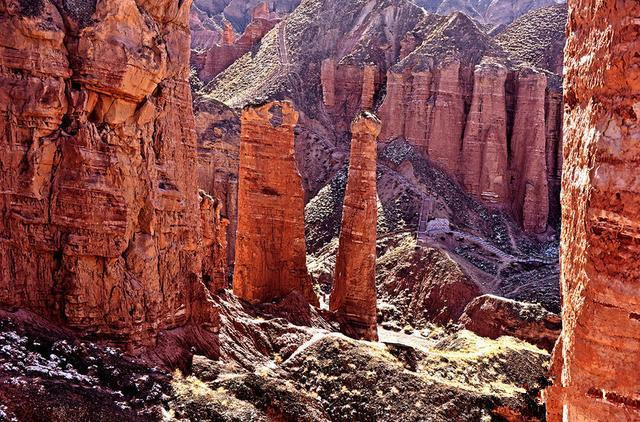 On 1st Jan 2021, we went to see Zhangye Danxia National Geopark, known for rainbow landform. It was my second time of visiting the geopark. Last time was in summer. The park was full of tourists.Hot spots are always crowded in peak seasons. In my eyes, the beauty of Zhangye Danxie still lies in warm colors interlacing, which perfectly improves the visual comfort in space. With the ups and downs of the canyon, tourists can shuttle through the canyon for hours, only feeling energetic.
At noon, we ate Zhangye special pasta fish roe (a kind of noodle in fish shaped) for lunch. I found it was delicious.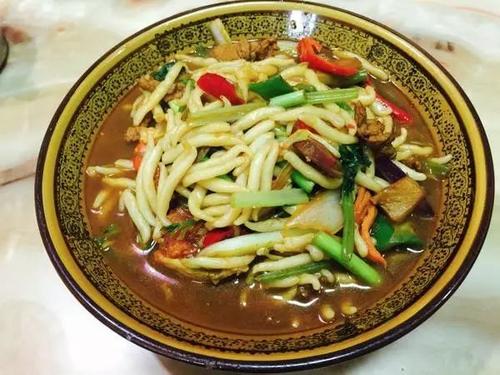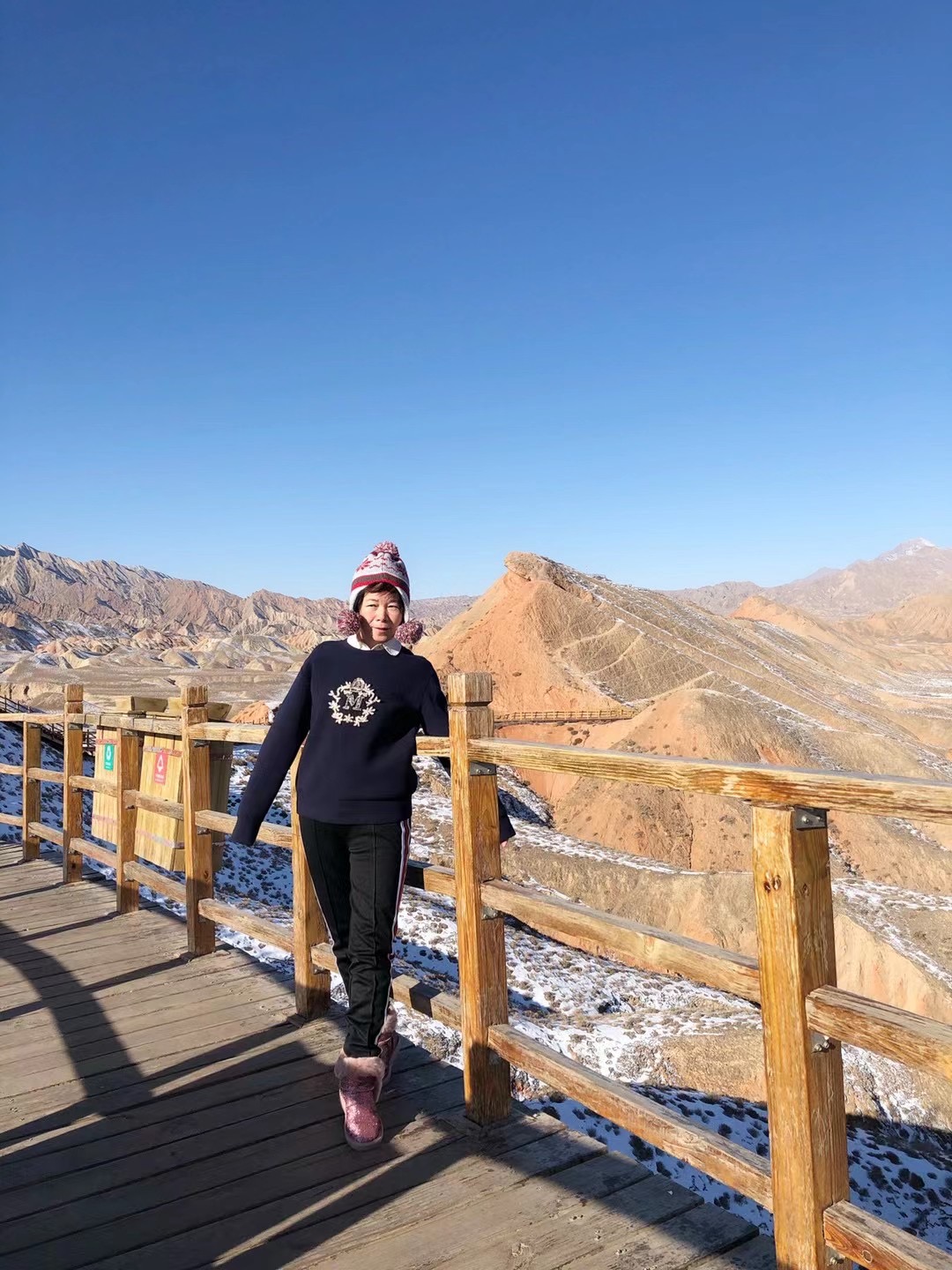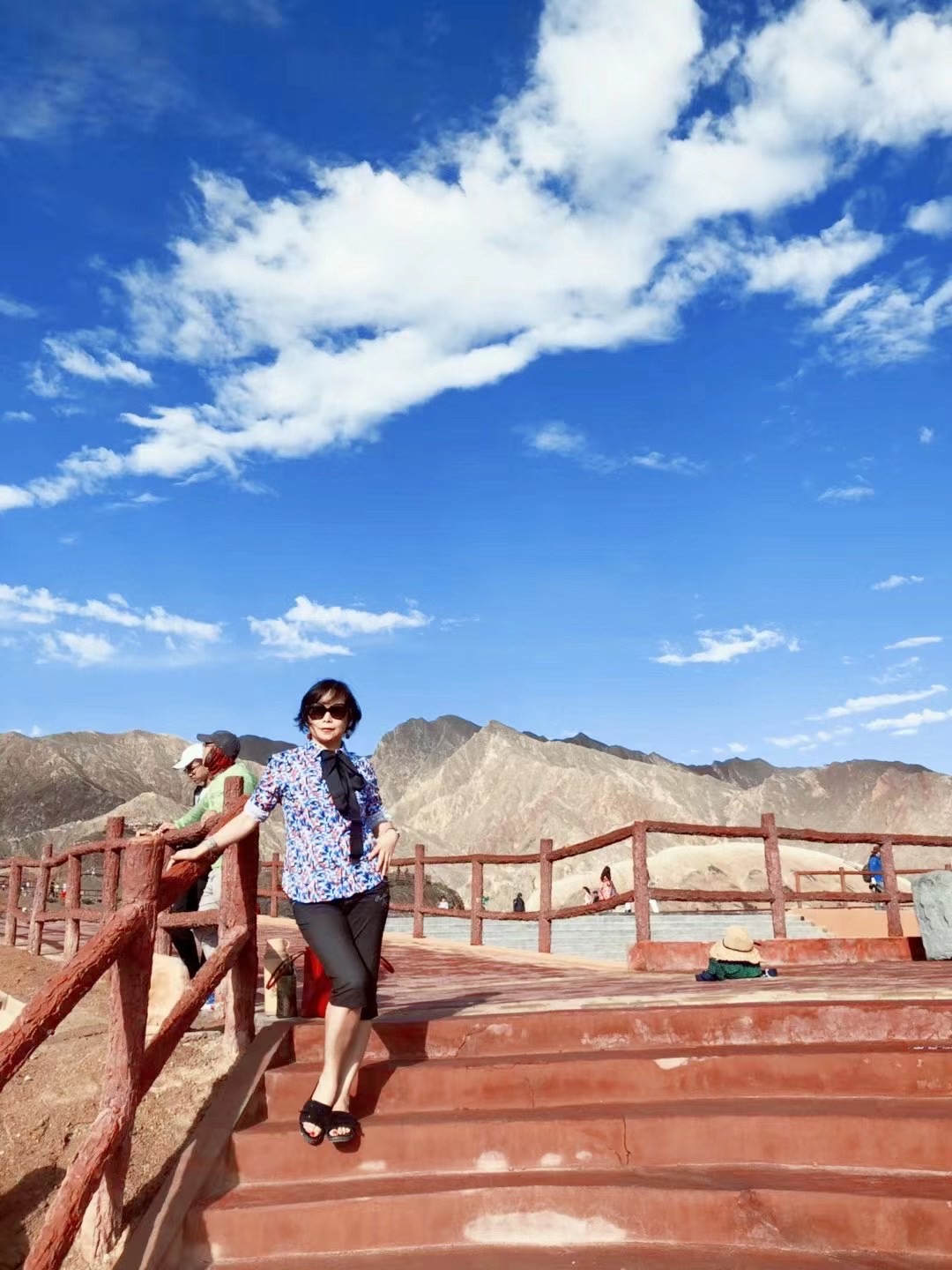 Afterward, next spot was to visit Binggou Danxia Landform for its stone forest in various shapes, and thus give me more bold reverie. Some are like castles. Some are like wild animals. Either are vivid.
 We left Zhangye for Jiayuguan by bullet train at night. It took only 2 hours. On 2nd Jan, we planned to explore Jiayuguan Pass. In front of the gate of "the First Pass", we ran into the head of Jiayuguan Pass. He was wearing ancient soldiers' armor, which was very eye-catching. Jiayuguan actually is an ancient military tower to defend Hun's invasion. Chairman Mao wrote a poem to express his ambition when he visited the Pass. It goes "Idle boast the strong pass is a wall of iron. With firm strides we are crossing its summit".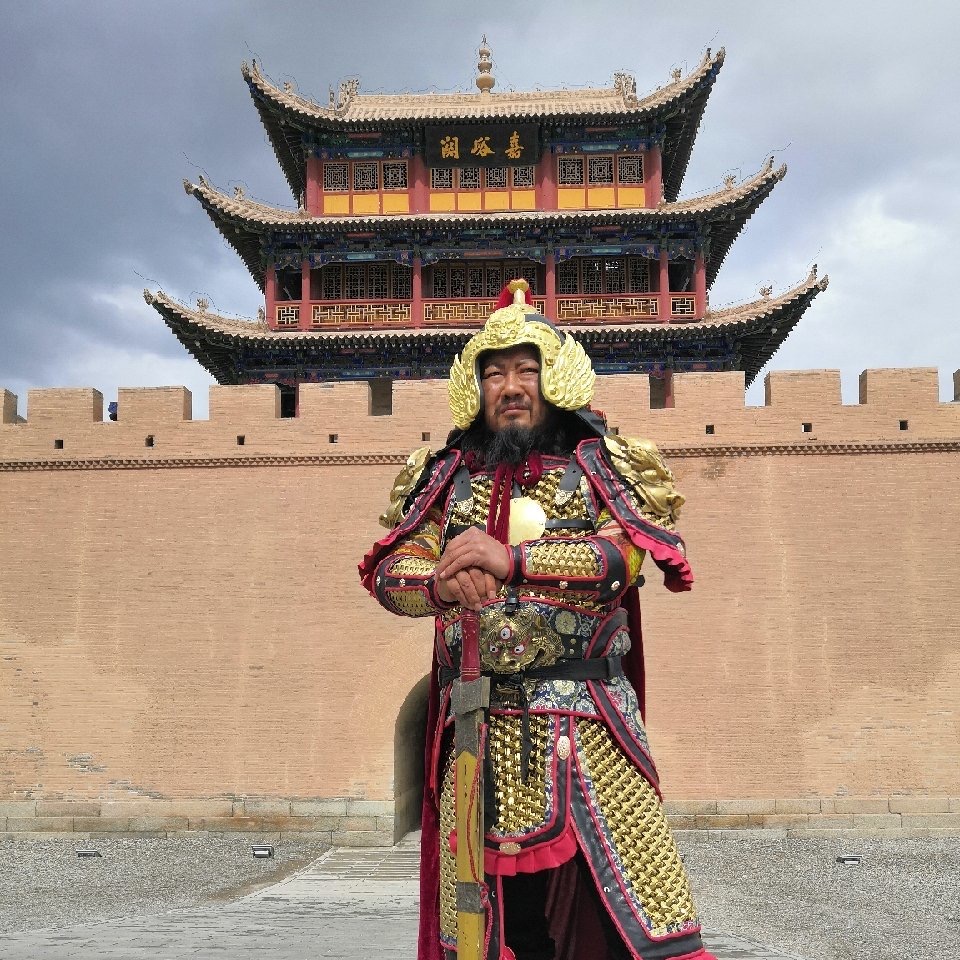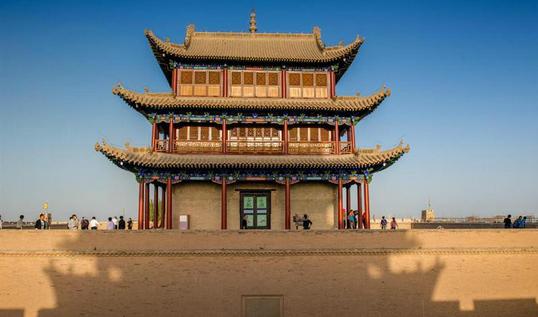 Although Wei jin Tombs is 25kms away from the Jiayuguan Pass, we got to explore the tombs for red ochre painted patterns on the wall bricks of tombs vividly depicting the scenes of people's farming, hunting, music etc in Wei and Jin Dynasties, which is of great archaeological value. When I saw these paintings, I felt that people's life at that time must be very interesting. The trip ended up with us taking a bullet train to Dunhuang. I couldn't help getting excited touring Mogao Grottoes.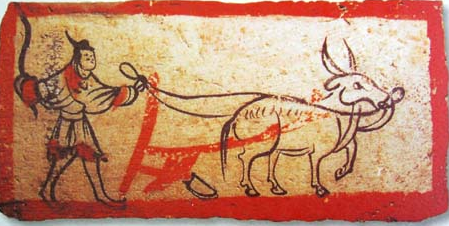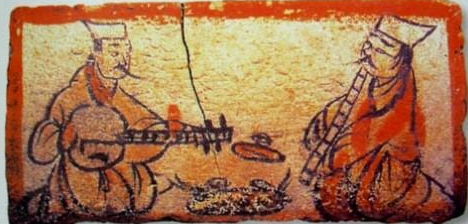 ]
With early up, we were happier for the short distance of half hour driving from our cozy hotel to Mogao Grottoes. Even though it was a little cold, Mogao Grottoes still attracted more tourists as I saw.

I would like to say Mogao Digital Cinema pretty cool for showing us history and stories of Mogao Grottoes by the 3-dimensional film. I strongly recommend it, and buy tickets including the film. Taken by the stand - attendant, we visited caves by caves. Among them, I was impressed at the wall paintings of Zhang Qian's mission to Xiyue and flying murals.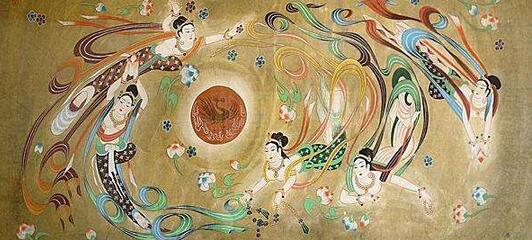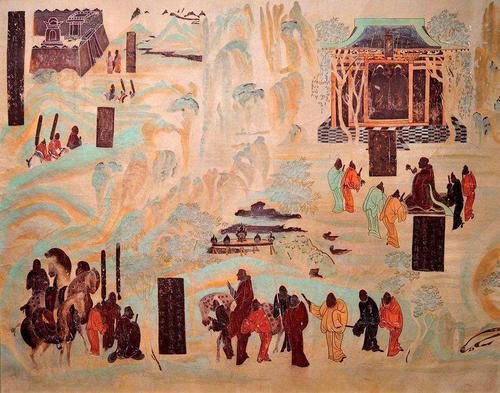 The stand-attendant told us the flying murals present us a peaceful Buddhist kingdom through female body softness with gorgeous clothes like goddess in Greek mythology.
Similarly, Zhang Qian's mission to Xiyue was not peaceful no matter how gorgeous they looked in the paintings. Emperor Han Wudi was ambitious of conquering Xiyue exactly the same as the Emperors of Rome wanted to conquer the East. Whether it was religious introduction or the trade between the East and the West, always accompanied by bloodshed and killing.
The trip of Mogao Grottoes would be pleasant memeory in my life. Then to visit Yangguan Pass by car for 1.5 hours driving, 90kms away from Mogao Grottoes. Yangguan Pass is reproduced as an ancient battlefield. Seeing colorful war flags flying and watchtowers, I had the idea the frontier soldiers who defended here must miss home very much. Out of Yangguan Pass was Xiyue (Today's Xinjiang), far-reaching and desolated. At night , we had very famous Lanzhou Beef Noold for dinner at Shazhou Night Market.
On 4th Jan, still in good mood, we were up early for visiting Echoing Sand Mountain and Crescent Lake. It is a natural miracle Crescent Lake is never buried by surrounded sand for thousands of years.
 We were back home by train transferred at Liuyuan Station on 5th Jan. I've got myself more knowledgeable at Hexi Corridor by the expedition, and hoping more and more tourists will be interested in Silk Road Tour to explore the treasure by their own eyes.