Kashgar is the place full of exotic atmosphere and unique taste so that it is provocative for people all over the world to pay a visit. I take the Chinese New Year Holiday to make a trip of Kashgar. The trip turns out to be more enjoyable like a long holding dream finally coming true.
Day 1 11th Feb, 2011
Upon arriving in Kashgar city on the Eve of Chinese OX Year, I can't wait for visiting Id gar Mosque. I am surprised to find that many Uighur people are handing around at the Id gar Square when Chinese Han are having Family Eve Feast at table. Feel like they are so different from us Han in celebrating festivals. I ate local kebabs for my dinner. They were very yummy.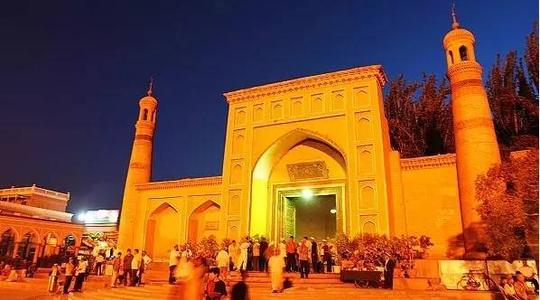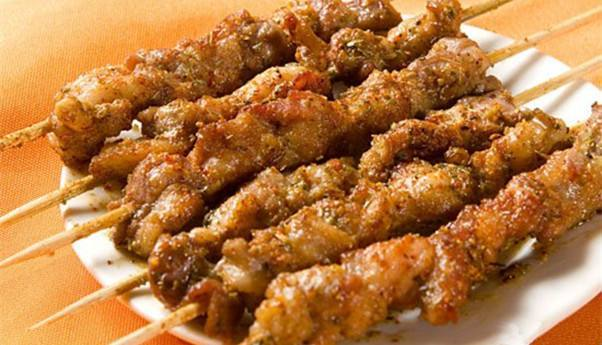 Seen outside, Id gar Mosque is goose yellow which looks warm and inviting. The main gate is tower style with the height of 4.7 meters. Next to it are the two Islamic arc Minarets. Entering the gate, it is a large courtyard rich in Chinese traditional culture with plenty of trees are plants. Left and right of the courtyard are chapels, and lecture halls. Steps on the side corridor of main chapel, I see two rows of Islamic green pillars with seven meters high. The right top has exquisite wood carvings and colorful bath well patterns. They are very impressive.
Id gar Mosque is the soul of the city and represents Uighur culture. It used not to be publicized, but now women are allowed to visit. I think it reacts to changes of time.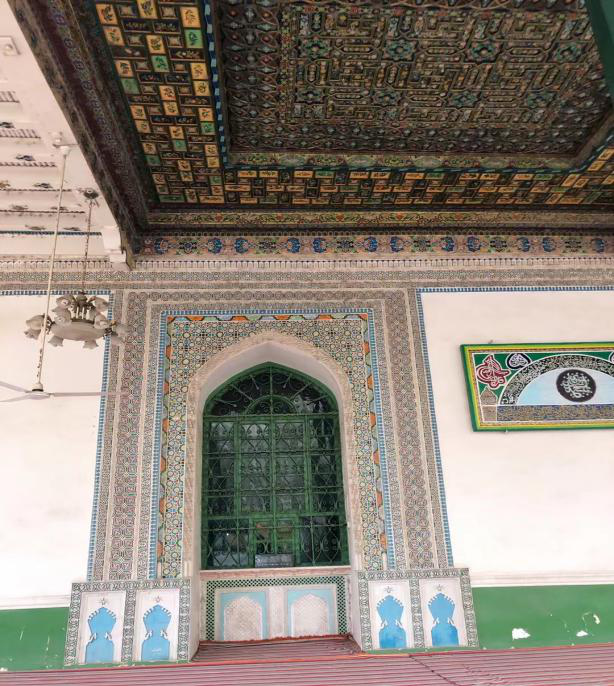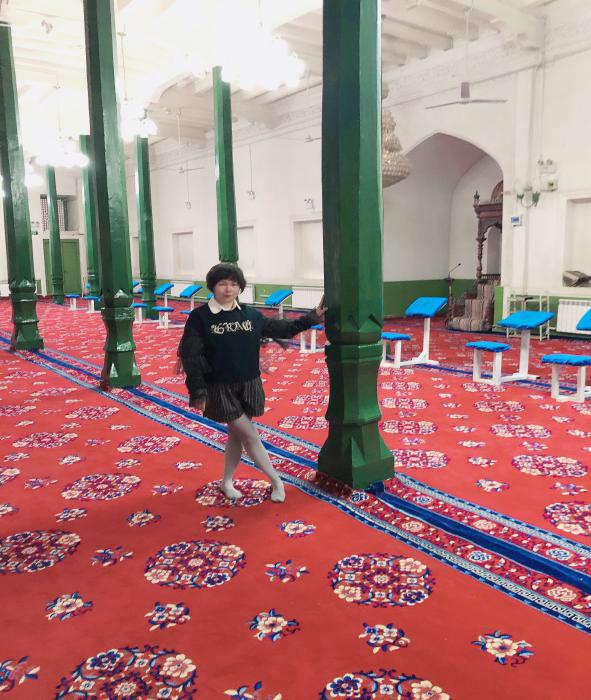 Day 2 12th Feb, 2021
On the second day without further tour Kashgar city, instead I decide to go Tashkurgan County along Chinese-Pakistan Highway for well-known the beautiful Pamirs.
Sitting in the car, I just kept looking out of window, feeling excited by the panorama of the Pamirs on the two sides of highway. First I saw the color gradient changes from ochre to red mountain in Aketao County 100 miles away from Kashgar city. Then followed by two mountains three mountains four mountains five mountains in various shapes and colors mountains high sky far lakes beautiful them co-existing harmoniously. Mountains actually are referred to magnificent snow-covered Muztagh Peak, Gongge'er peak and Gongge'er Jiubie peak. Their silver color reflects in Karakul blue Lake, which make the lake alive and alluring. White-sand Lake is surrounded by light gray moving sand, But the sand tries extremely hard not to bury the lake. It is natural wonder.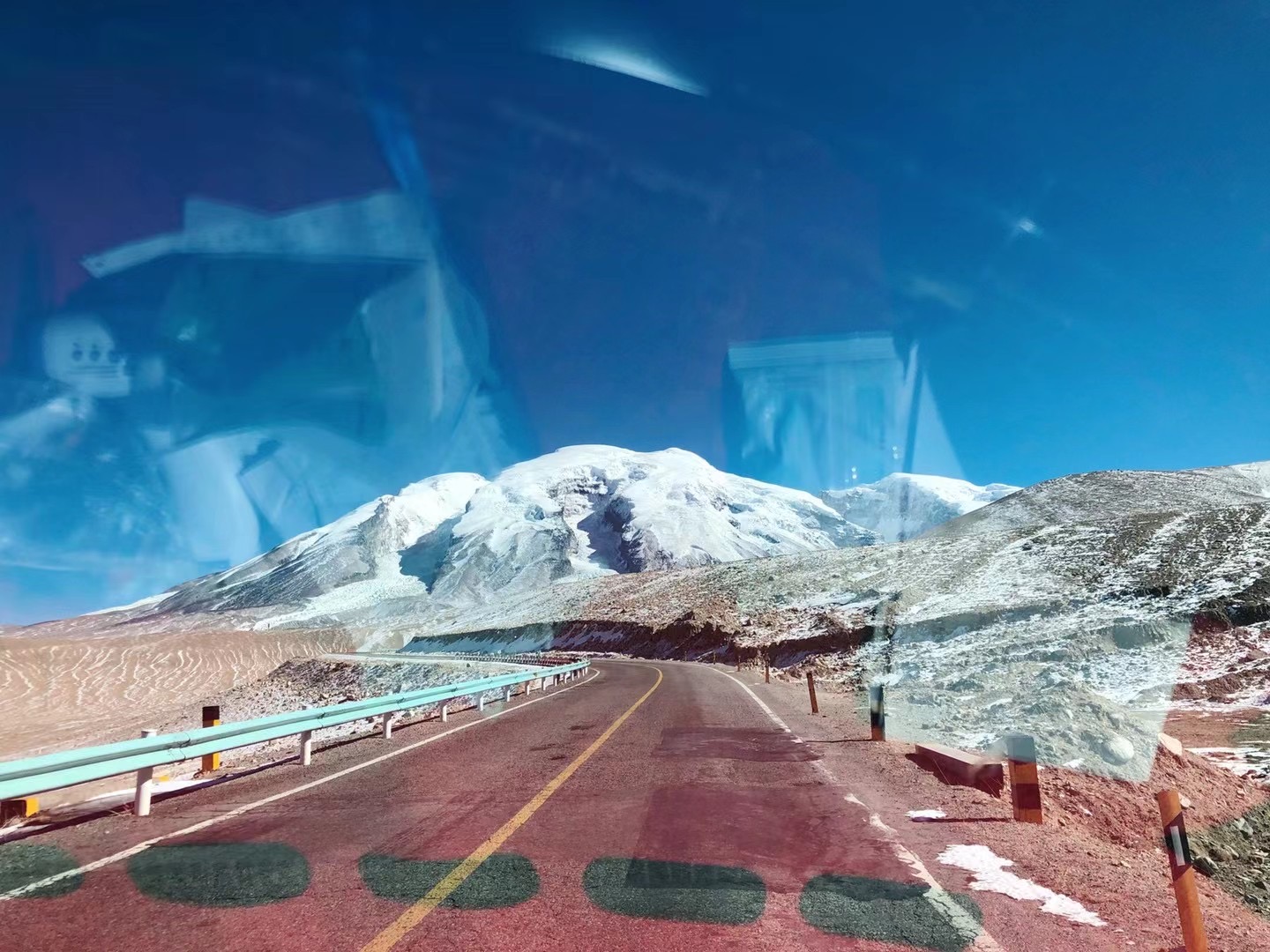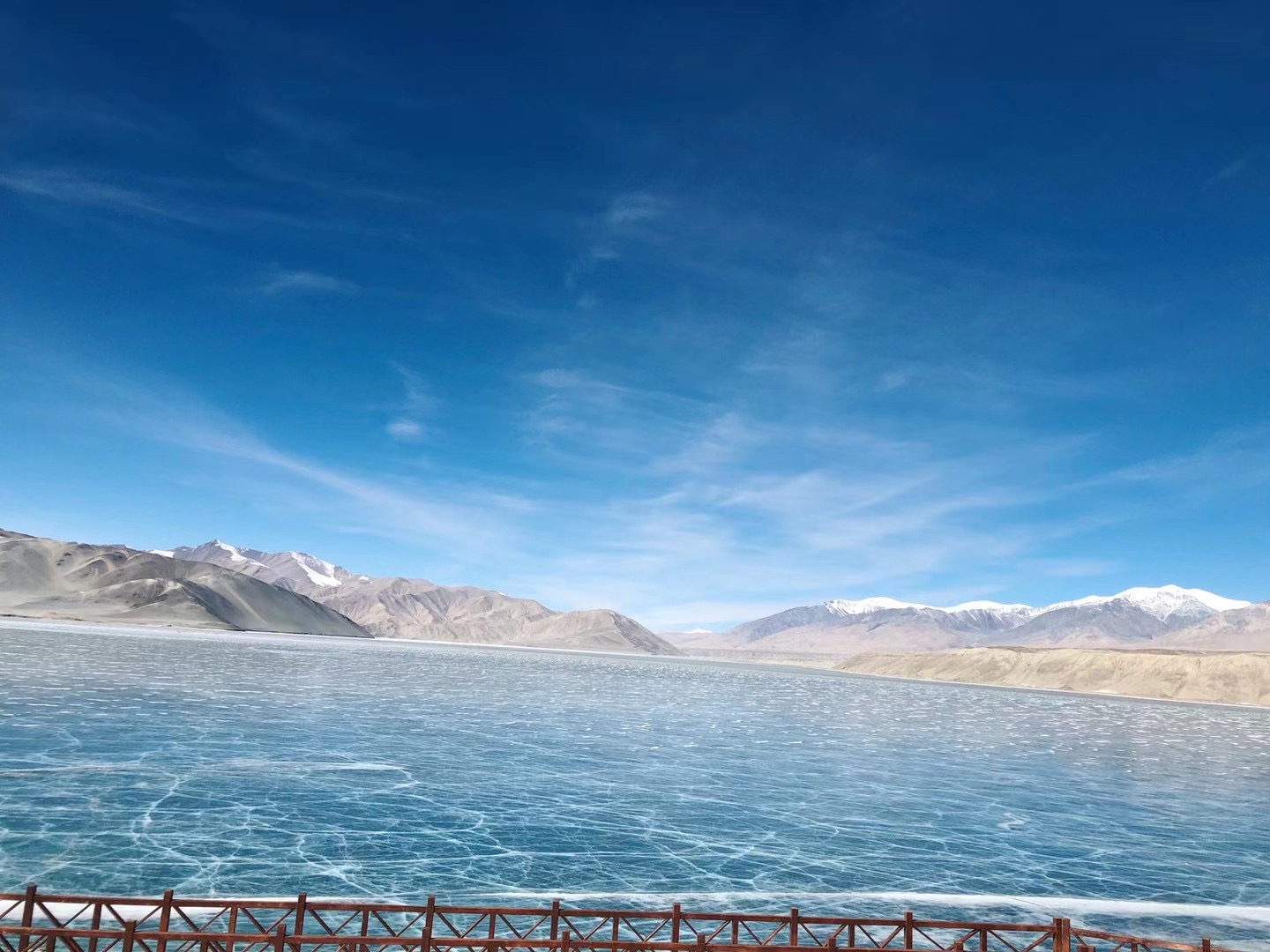 Day 3 13th Feb, 20121
I slept so well like a stone in Qian Hai Hotel in Tashkurgar County. Here is so quiet at night that I definitely can't have in cities. Energetic getting up made me a day.  
 As planned, I shall visit Stone City and Aerjin Wetland in the morning, but my Tajik taxi driver took me to his family. On the way to his house, we passed Aerjin Wetland. It is in February of early Spring. So grassland is golden yellow with a few of creeks running through. Cows are sheep graze at leisure. It is very enjoyable to hike around and breath grass and creeks' oxygen. Young green is just coming. I got so excited that I screamed at the cows and sheep. They didn't give me a shit.
I was luckier to visit the Tajik family. His house is next to Aerjin Wetland. How wonderful for living here! Head up is huge white cloud and down is grass and creeks. Walking into his house, courtyard is like a palace to me living in a city tower. There are three bedrooms and one kitchen in his house without sitting room. I think it is Tajik tradition that guests are invited to sit on the bed. I can tell the main bedroom is for his parents. All rooms are clean and tidy.
People living in nature are happy. They don't want too much.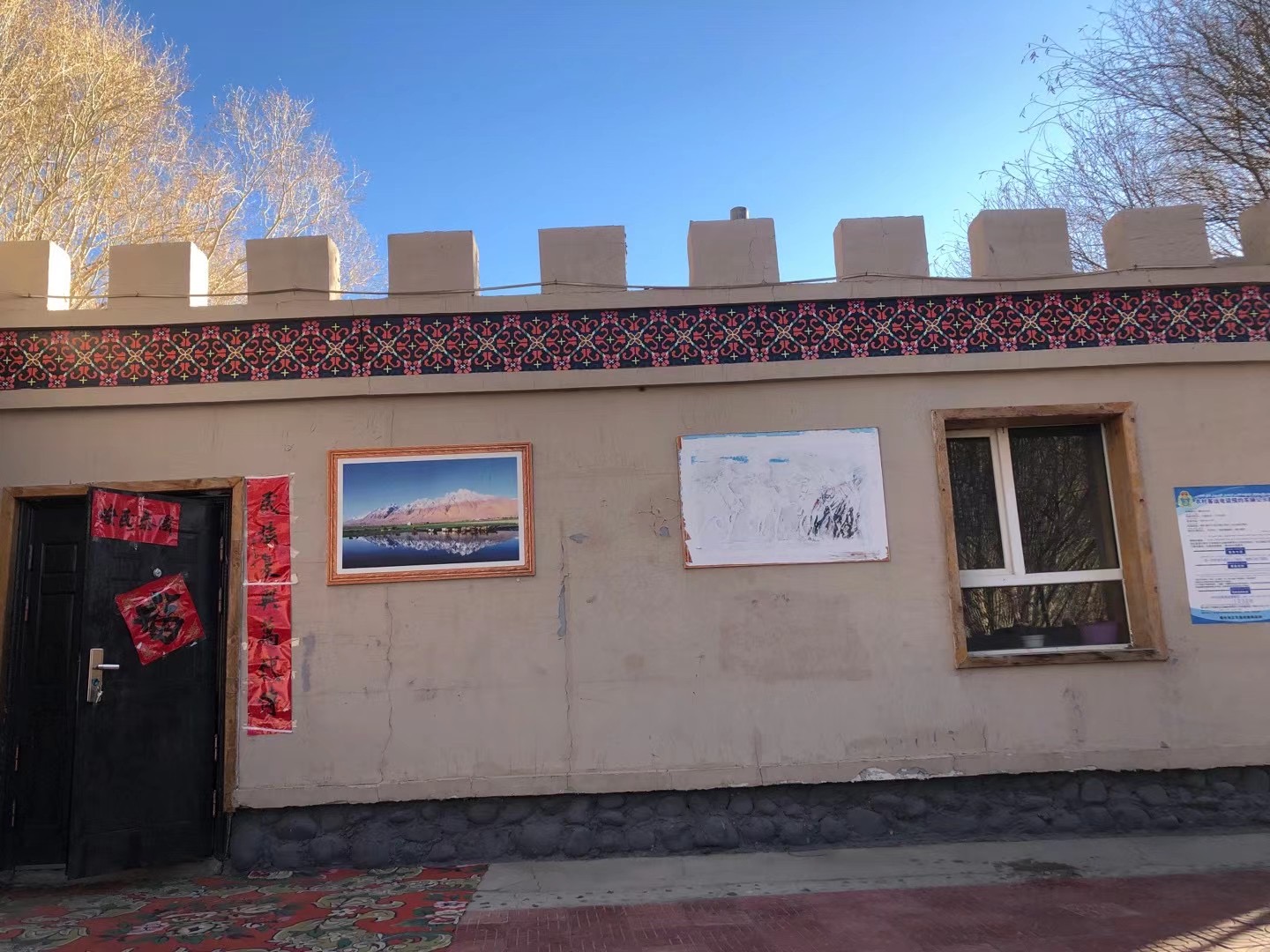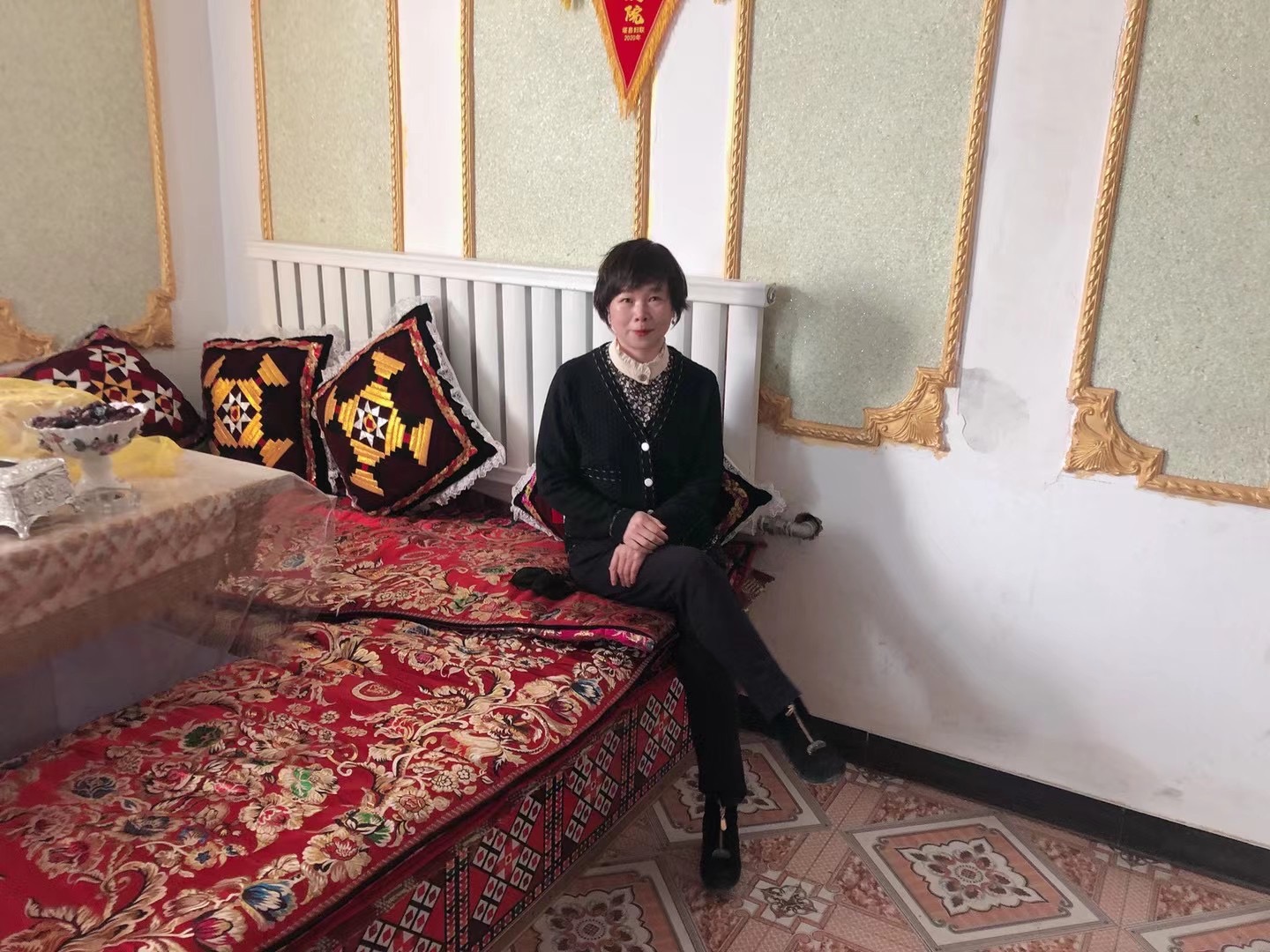 Day 4 14th Feb, 2021
Back to Kashgar from Tashkurgan Cuonty last night and had a good sleep in a Home Stay decorated in the Uighur style. I dressed up in the morning to visit Apokh Hoja Tomb. Because of Chinese New Year, it is free to visit.
Apokh Hoja Tomb is a beautiful and magnificent ancient Islamic complex. On four corners of the tomb stand four huge brick circular columns. It is said that the ceramic tiles on the columns have a history of 300 years, and they still shine today. I like watching them. On the top of each column is an exquisite cylindrical "Bunker House". The main mausoleum is a tall building with rectangular vault and a Islamic crescent . Inside there are tombs belonging to owners.
Apokh Hoja Tomb is also called Xiangfei Tomb. In history, Xiangfei was a beautiful Uighur girl who married Emperor Ganlong. Emperor Ganlong loved her so much that Apokh Hoja Yard is designed a romantic love place integrating with Uighur architectural style and culture. That is fascinating. Sitting on a Love Tree on Valentine Day, I wish lovers would share the full moon though miles apart. The moon will take messages to both of you.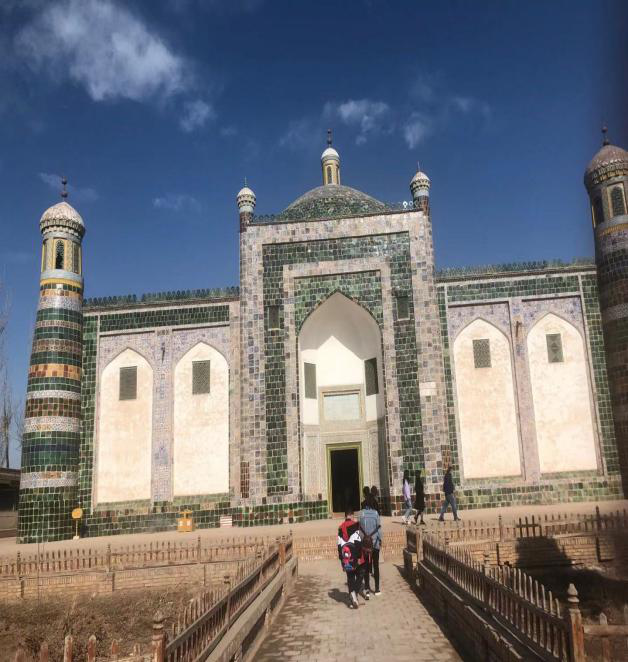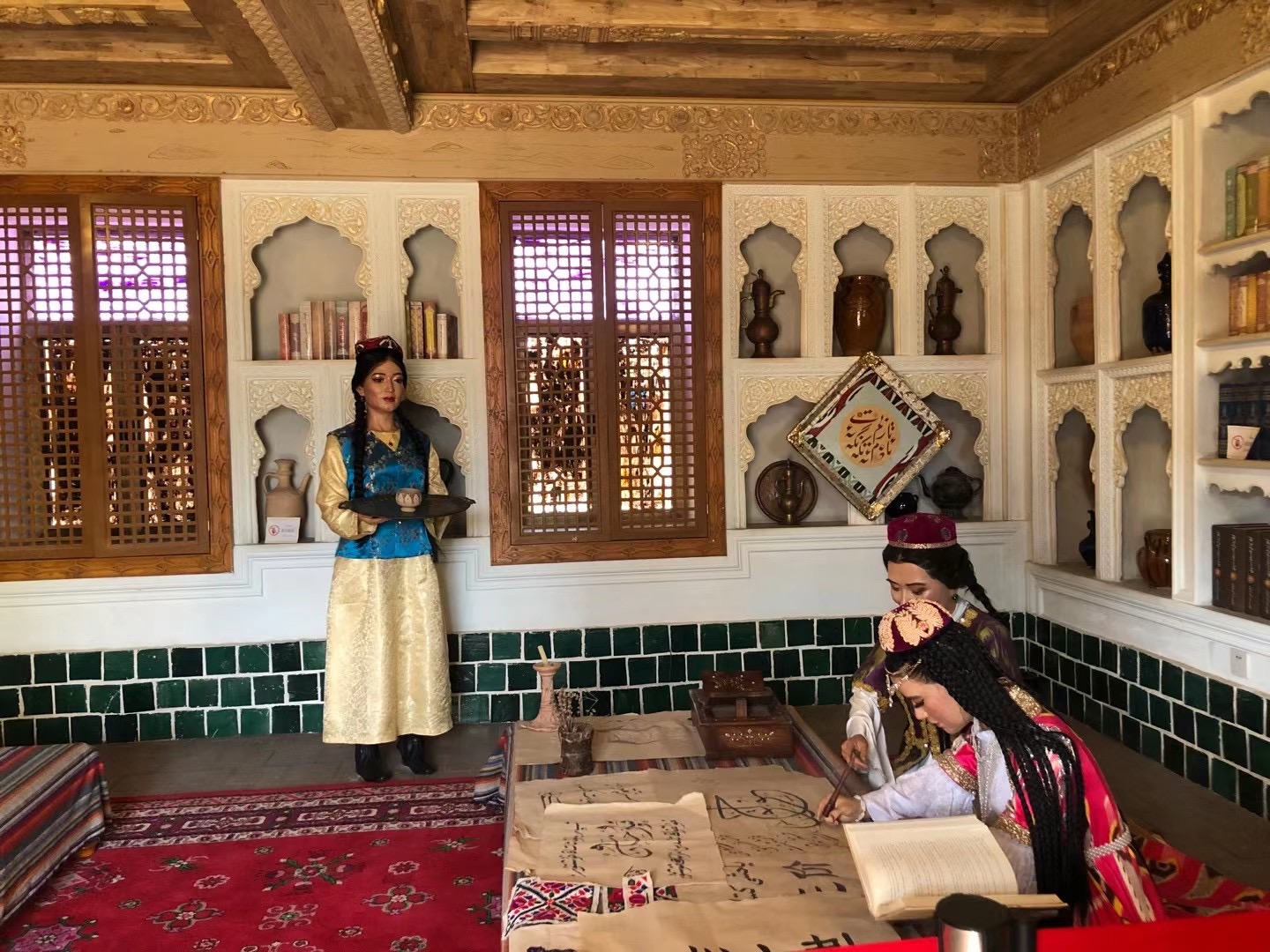 In the afternoon, I took bus No 4 to Wukusake Village in Shufu County 19kms away from Kashgar city. In the village, I'd like to experience how local people to make Uighur folk musical instruments by their hands such as Dutar, Rewap, tambourine, etc. As I saw an Uighur middle-aged man use a chisel to carve the patterns on the head of a Dutar bit by bit, I immediately wanted to buy one. It doesn't matter I don't know how to play. It matters if the traditional handcraft would not be passed down.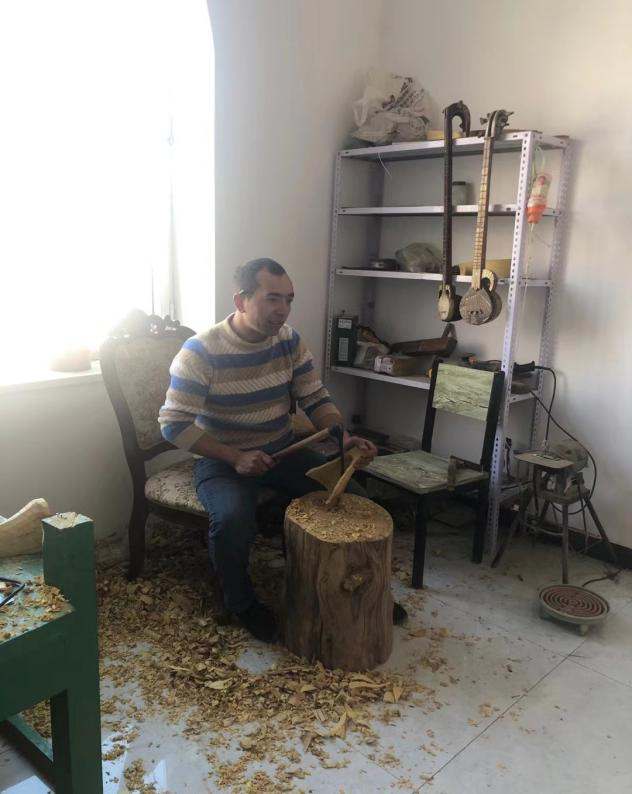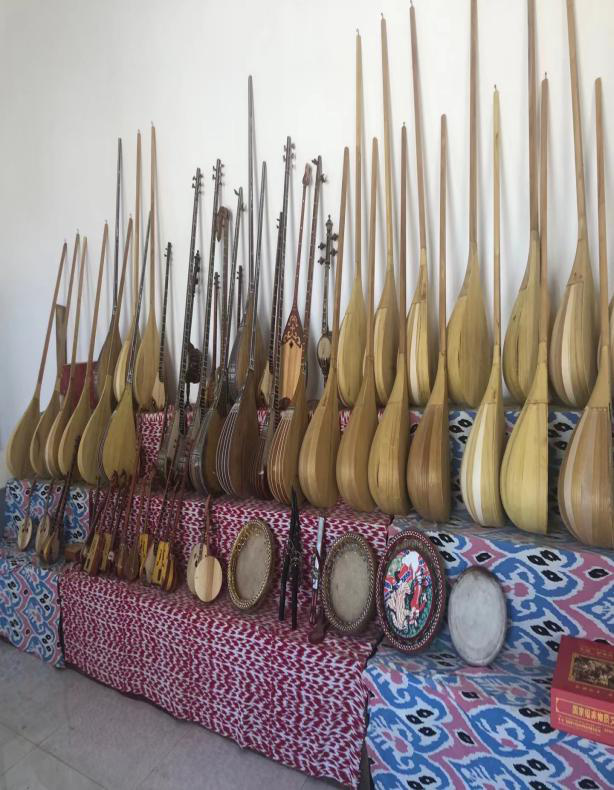 The trip ended up with my fullness of better understanding about Kashgar and Karakorum. People say travel is a way of learning. I agree, and hope more and more people will get interested in Kashgar for their future destination.