As one of the important Xinjiang tour destinations alone the silk road, Tianshan Grand Canyon scenic spot is composed with snow mountains, forests, lakes and grasslands.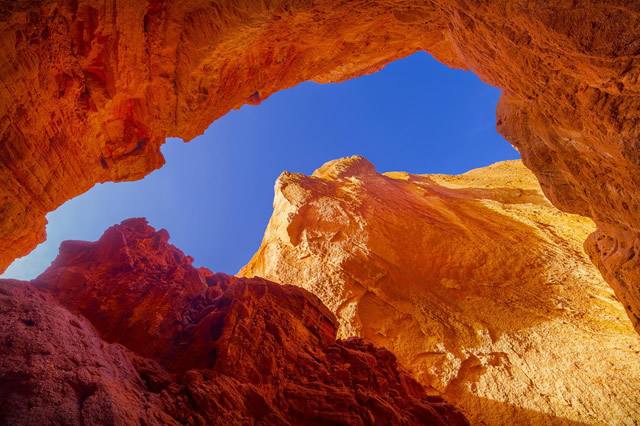 The Introduction of Tianshan Grand Canyon
Located at the south foot of Tianshan Mountain,the Tianshan Grand Canyon is about 70 kilometers away from Kuqa County and 1026 point of No.217 highway.It runs from east to north, about 5.5 kilometers deep.Many years of natural erosion over the red rocks have formed this natural wonder.The canyon is characterized by oddly-shaped rocks,craggy pinnacles,rugged cliffs and deep ravines.The width of the canyon changes due to the terrain.While the broadest point is 53 meter wide,the narrowest place is 0.1 meters,too narrow for one person to squeeze through sideways.The ruin of the Thousand Buddha Caves inside the canyon cannot be missed.These caves were chiseled at the zenith of the Tang Dynasty.The canyon is standing at the middle way of golden route.Its unparalleled landscape draws more and more visitors.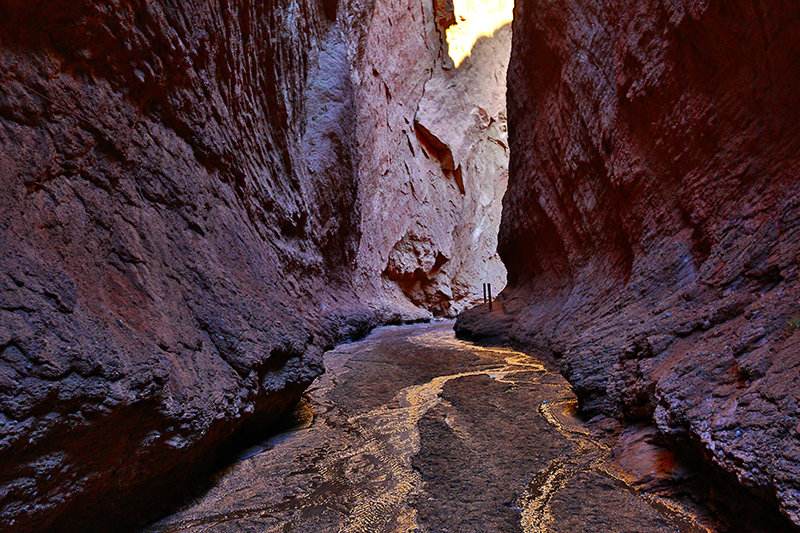 What to visit in Tianshan Grand Canyon?
Tianshan Grand Canyon has a large area, including Bilong Bay, Jiasidaban sightseeing area, Qiaoya Meadow, Swan Lake Natural Scenic Area, Screen Wall mountain, Sightseeing boat centre, Tianshan Dam and Tianshan Lake, tourists can take battery cars to visit the scenic area. Here you can see all the scenery of Xinjiang, including snow mountains, canyons, green plants, water flow, and so on. Meanwhile, the Tianshan Grand Canyon is also a paradise of photographers, in addition, there are many yurt of Kazakh herdsmen in the canyon, which provide special delicacies such as mutton and other Xinjiang food to name just a few. Furthermore, tourist can enjoy the delicacies between mountains and rivers, which is quite comfortable.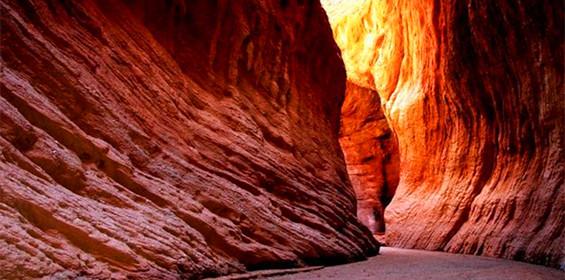 Why is worth to visit?
Tianshan Grand Canyon Scenic Area is located in Urumqi County, it is the best scenery where you can breath the fresh air and enjoy the beautiful natural landscape, there are many beautiful views and flocks and herds, so it is a good place for natives and tourists to visit in summer.