As one of the most splendid grassland in China, here, you can not only enjoy the scenery of snow berg, forests and wild flowers, but also experience traditional Kazakh culture.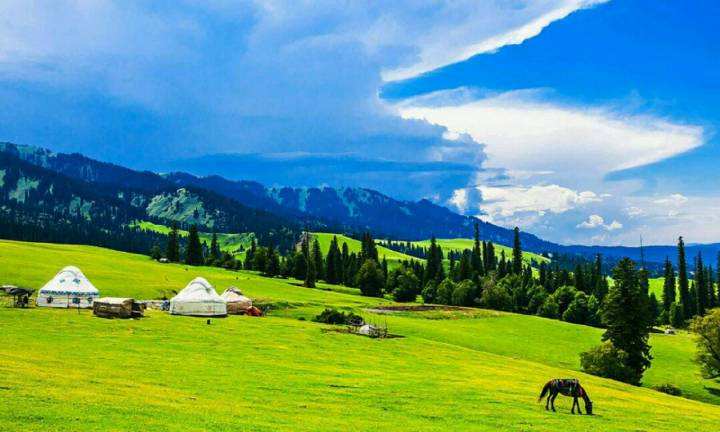 Introduction of Nalaty Grassland:
Nalaty Grassland is located in Yili, it is one of the most attractive grassland in the world. Naraty always knows how to attract more visitors to come here and will not let them leave immediately. According to Turks, Naraty means the first place to see the sun. The water from the surrounding large rivers provides the meadows to be always fresh in the summer.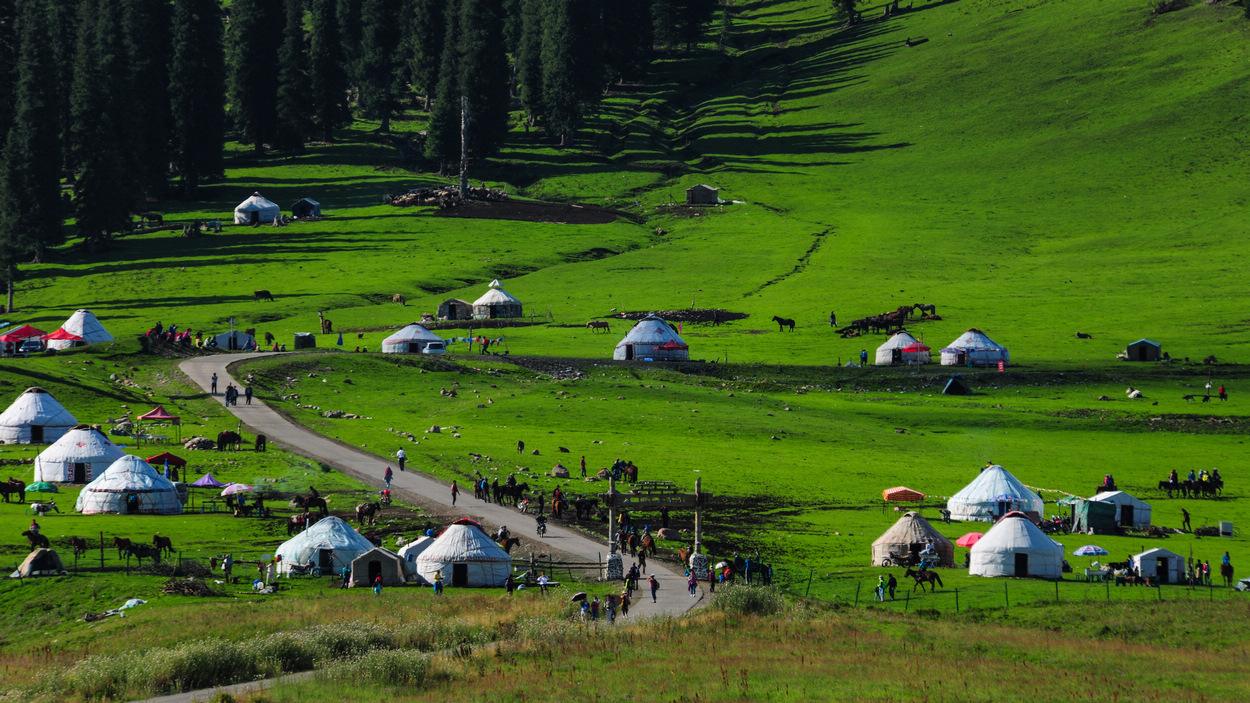 What to visit in Nalaty Grassland?
Nalaty grassland is a typical alpine meadow and subalpine meadow landform with snow mountains, plateau, forests, meadows and rivers. The average elevation of summer pasture is 2200 metres, which ranks first in the grassland of the whole Ili Valley. Therefore, Narati grassland is also known as "aerial grassland".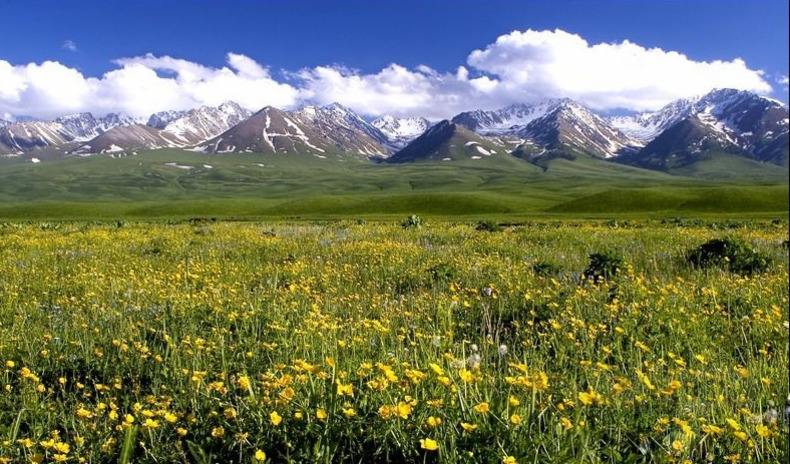 Nalaty Air Grassland:
Summer pasture is also known as "air grassland", and the origin name of air grassland is related to its altitude. The average altitude of summer pasture is 2200 metres, it is an Inter mountain basin with beautiful grass, fertility and water. Every June to August are the golden season of summer pasture, at that time, travelers can relax and enjoy the natural landscape.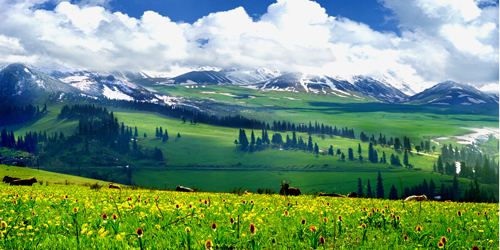 River Valley Grassland:
The River Valley grassland, also known as Panlong Valley Road, it has rich land form, dense vegetation, abundant streams, warm climate and many grasslands on slopes, which is the favourite pasture of Kazakhs. when you visiting the grassland, you can not only appreciate the winter nests scattered among the valleys and jungles, but also see the yurts of herdsmen on the two sloping grasslands, these elegant blue-and-white domes, which enjoyed the reputation of "grassland palace", are dotted under the blue sky and white clouds, among the green forests, and that is quite magnificent.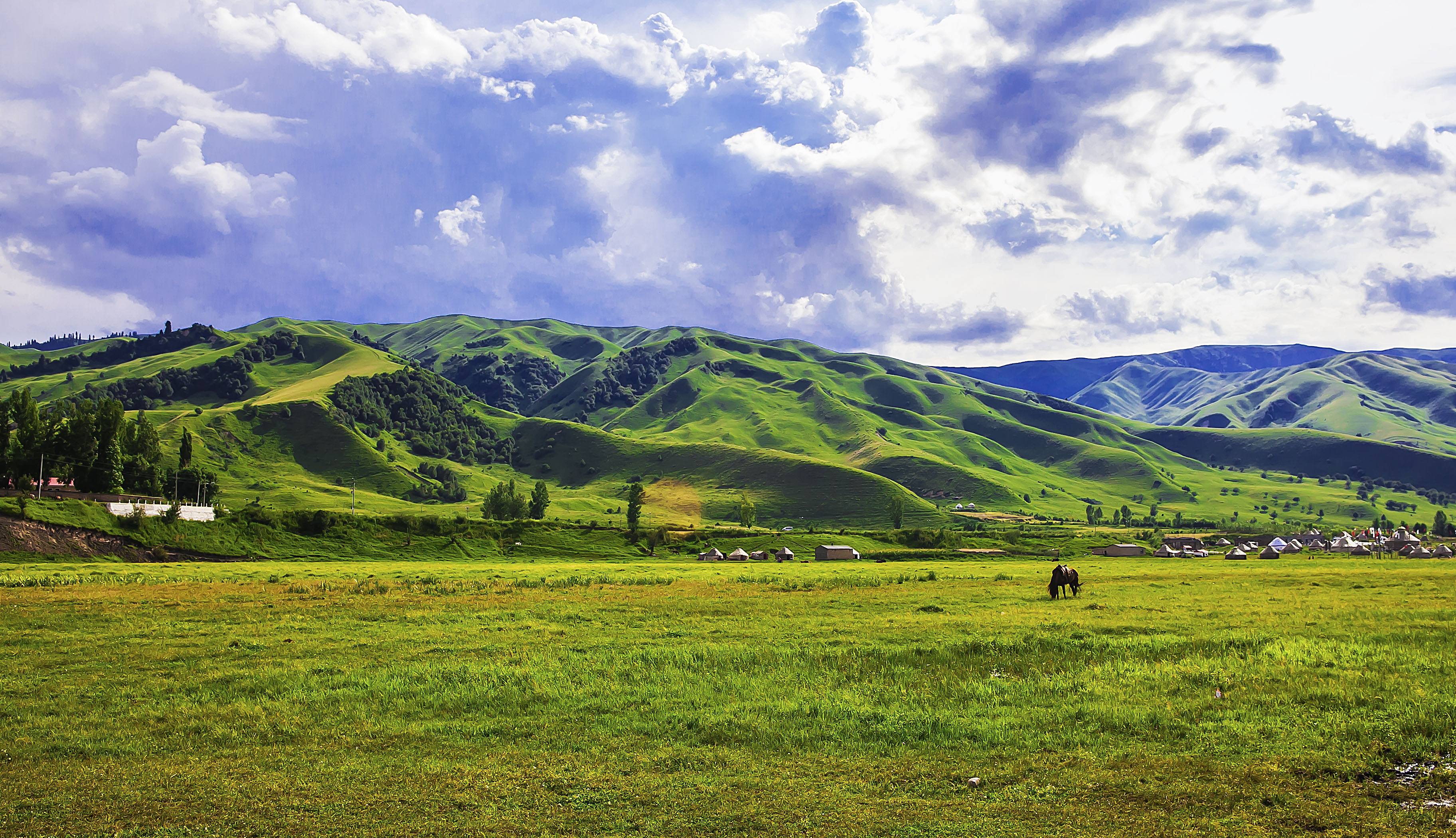 When is the best time to visit?
Every June to September is the best time to travel to Nalaty Grassland, With the splendid landscapes, lush grassland and beautiful wild flowers.
In addition, Every year after June, it will be the golden season of grassland, at that time where various of activities will be held at grassland, natives and travelers can also experience Kazakh folk customs, such as Aken concert and Horse racing to name just a few. So it is said that Nalaty is a best place for grassland gatherings.